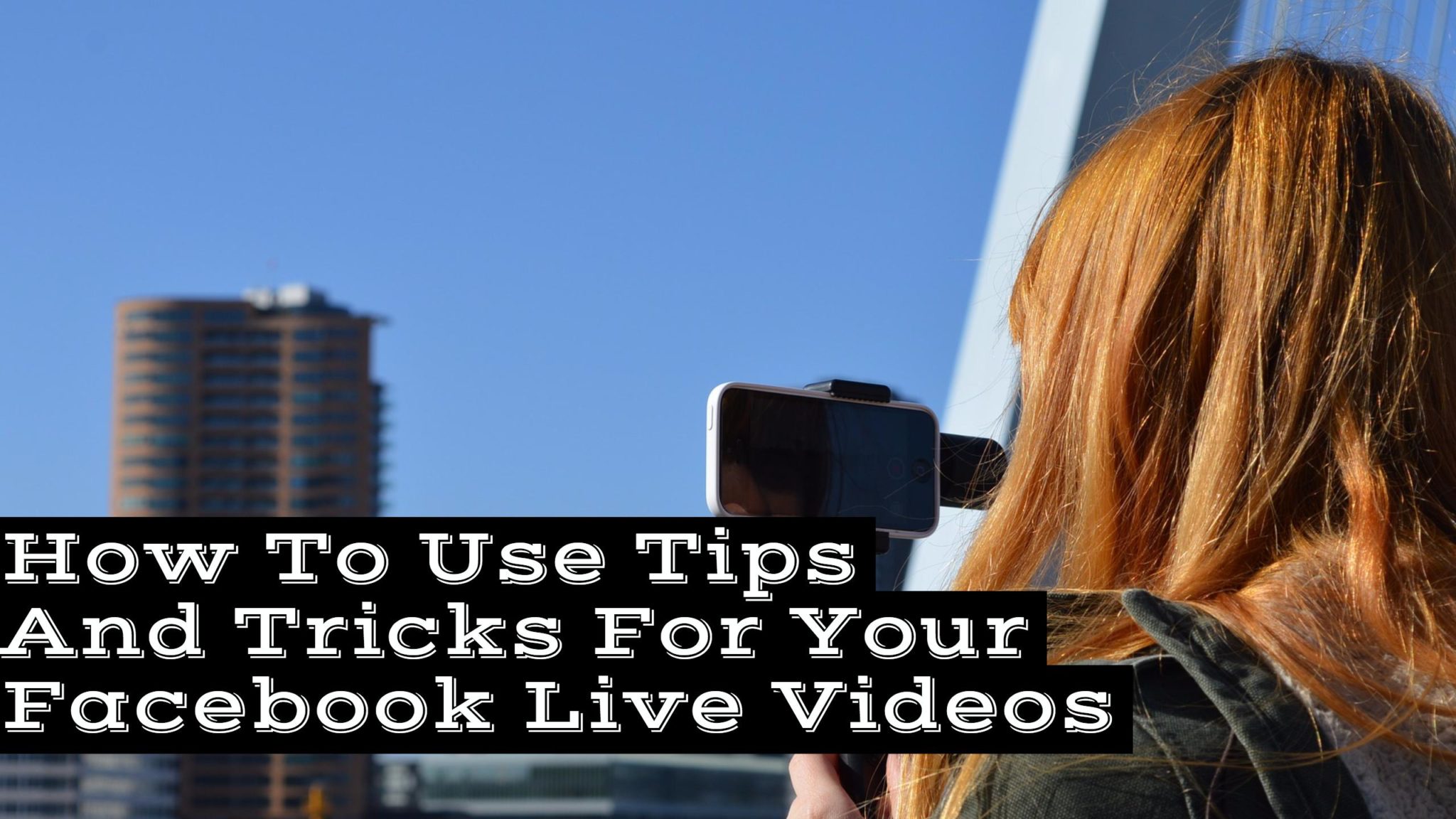 Tips and tricks are a great way to enhance and get content for your Facebook Live videos. In this post, I'm going to cover three different ways you can use tips and tricks to get started with Facebook Live.
Share Your Own Content
If you've written blog posts or done YouTube videos, this is a great way for you to repurpose the content.
All you have to do is take the same tips that you share on your other platforms and do a Facebook Live where you talk about them.
Share your own content on your Facebook Live videos!
Click To Tweet
Power Tip: Here's how to structure your Facebook Live: a killer title, at least three supporting bullet points, and a call to action.
To create a great title, start with the words "How" or "Why." Another tactic is to use a prime or odd number. After you create the title, create three subheadings that accurately depict your title.
The next way you can use tips and tricks is to reference other people's content.
Let's say you read a great blog post. Take whatever you learn from them and do a Facebook Live where you reference what you learned and add your own commentary.
Reference other people's content and add your own tips for a great Facebook Live!
Click To Tweet
For example, suppose I read a great article about how to write a blog post faster. I would take one of those tips and I would use that as the title  of my Facebook Live. Then I would give three supporting details about what I liked and what I did not. Essentially, it's my thoughts on that particular tip.
This is a great way for you to leverage other people's content and actually use it to create your own content on Facebook.
Power tip: once you actually create your Facebook Live, get a transcription of it. You can use a service like rev.com to get a transcription.
Once you have the transcription, you can turn it into your own blog post. This creates a blog post in your own words referencing someone else's content.
Get a transcription of your Facebook Live and turn it into a blog post!
Click To Tweet
Add The Link To Your Video
On Facebook Live you have the ability to edit the description in the post after you actually go live. This is an advantage that Facebook Live has that Periscope and other live platforms do not.
Talk advantage of this.  After you go live, go to the Facebook post and add in the link to the article. Then add a description of the video and add a call to action telling people to go to the link.
Make sure to add a link in your Facebook Live to get people to learn more!
Click To Tweet
How do you use tips and tricks for your Facebook Live videos? Let me know in the comments below!