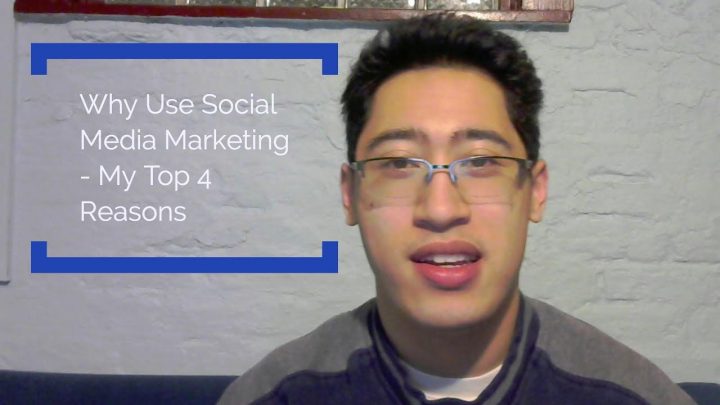 Are you wondering why you should use social media marketing in 2017?
When you think about your career, social media usually
doesn't come up to your mind. But it is absolutely one of the best ways for you to improve your personal brand and your career.
So here are my top four reasons why you should be using social media for your career and your personal brand.
Note: Be sure to grab my guide on how to set up your social media profile the right way at the end of this post!
You don't need a resume
A resume is very limited. It focuses too hard on you trying to be perfect.
And it doesn't explain who you are and what you do.
With social media, you have the ability to be more expansive and you can show more sides of yourself than you can show in a resume.
You don't have to be an expert
All you have to do on social media is give value to others and help others. Eventually, they will see you as an authority and ask for your help.
Now there are two ways that you can do this:
Search on social media and comment on people's posts.
Search for Facebook and LinkedIn groups, join those communities and offer tips and tricks and provide value to their members.
Allows for easy interaction
In social media, every single person is on an equal playing field. Because of this, you can converse and talk to people about different subjects that you want to connect with.
To do this, use a tool like Hootsuite to monitor and comment appropriately on people's posts.
Helps avoid confusion online
Have you ever tried googling yourself online?
Social media is great in that it enables you to build up your online profile. And having the right online profile is super important so people see the right picture of you and who you are.
If you're still stuck
If you're still confused, or you want to learn in a different way, I've created a video covering these four tips down below!

Final thoughts
I hope that this post has convinced you that social media is an invaluable tool for your personal brand and career. So if you want to get started today, I want you to go grab my quick-start guide on making an awesome social media profile. Just click down below: