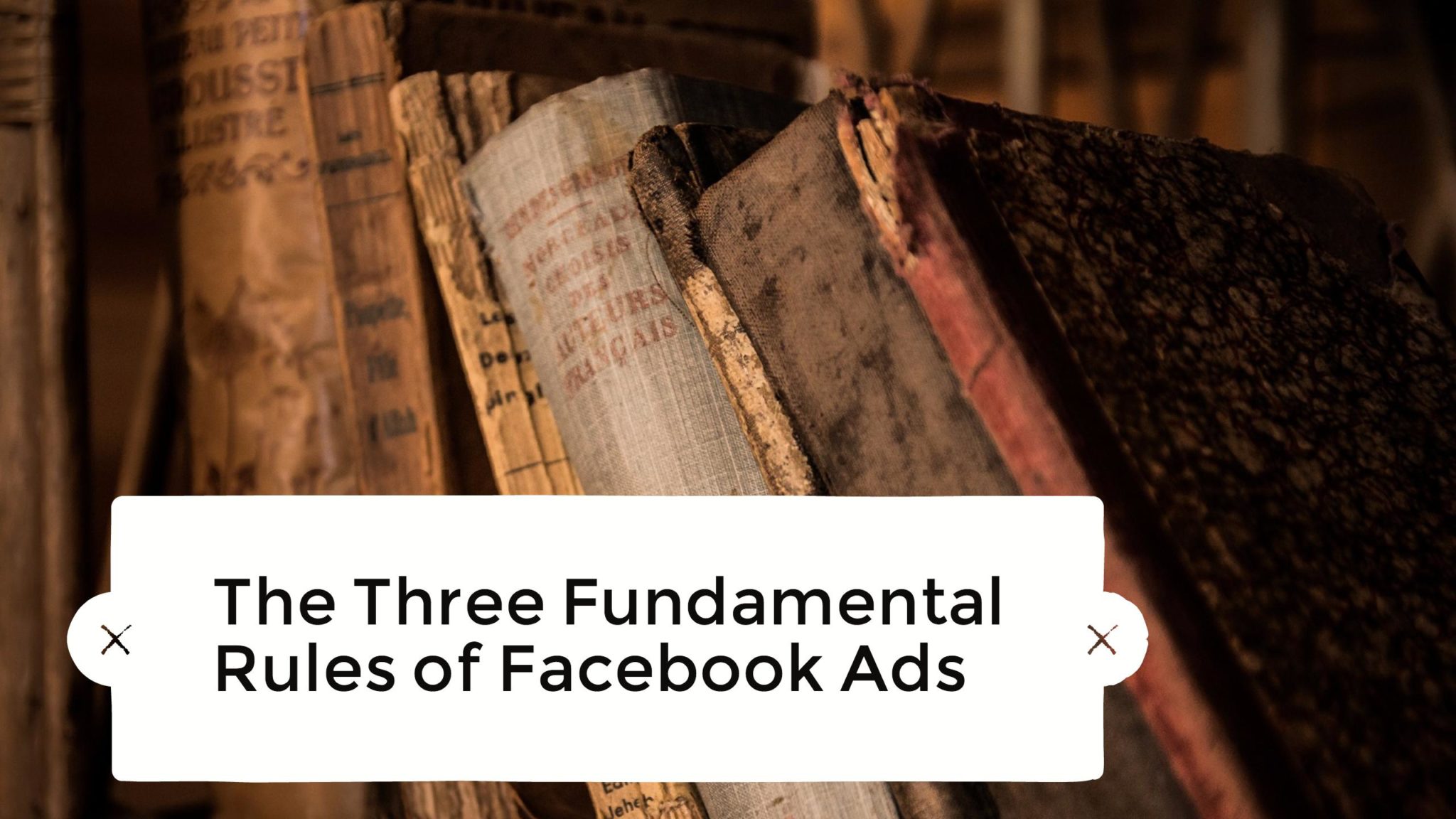 Facebook ads are an amazing way for you to automatically generate traffic and leads for your blog. However, they can be very confusing and overwhelming if you've never used them before.
I've been running Facebook ads for the past 6-8 months, and I've learned a lot in the process. Specifically, the fundamentals about how you do Facebook ads.
In this post, I'm going to explain the three fundamental rules of Facebook ads that will enable you to generate your results without spending a ton of money. And believe me, you can easily spend a ton of money if you're not doing the right thing.
Besides learning the basics of Facebook Ads, I also want to make sure you're targeting the right people. So, to do this, I've created a simple targeting guide. Click here to grab it:
1): Get as much warm traffic as possible
To do your Facebook ads well, you need to understand the different types of audiences that you can target.
The first is your cold traffic. These are people who don't know who you are, but may share similar interests to what you write or two.
The second type is your warm traffic. These are people who know about you, but possibly have not actually taking the next step of becoming a reader or subscriber to your blog.
And before you freak out, there are a lot of different reasons why someone knows about you but hasn't taken the next step. For example, they may have gotten distracted and put your content aside for later. Another reason is that they may have taken a peek at you, but were not entirely convinced at that moment to check you out.
So the question is this: why should you have as much warm traffic as possible? The answer is simple: people who know, like, and trust you are more likely to become a reader/subscriber. And when someone is more likely, that means that your costs for your results will be lower when you run Facebook ads.
People who know, like, and trust you are more likely to become a reader/subscriber.
Click To Tweet
So what's the different types of warm traffic that you have? Here are the different options at your fingertips.
Facebook Fans
The people who have liked your Facebook page are definitely one of your warmest audiences. To get more of these, you can run a Facebook Like campaign in order to get more people to like your page.
Website Visitors
People who like your page are pretty cool, but even better are people who visit your website. Whether you are individual or a business, you need a website today so that people can discover you and learn more about who you are and what you do.
The best part? You can drill down to the specific page or post on your website where people visit.
Page Engagement
If someone has engaged with you and your page, they enjoy your content enough to actually respond to it. This makes them another great one, albeit less than the previous two because you don't know how much of an affinity they have for your Facebook page.
Video Views
This is the newest kind of warm audience, but in my opinion it's probably the best. This is because Facebook video views are so cheap – literally, you can pay for views at just a penny. This means that you can spend very little money and have a huge audience that you could target with your Facebook ads.
To build these audiences, here is the type of ad that you need to run:
Page Likes to Get More Followers
Clicks to Website to get Website Visitors
Page Engagement to get Page engagement ads
Video Views for Video Viewers
2) Always be testing your Facebook ads
Facebook ads are not the kind of advertisement that you can simply set it up once and leave it. Instead, they are much more like research, where you have to constantly be testing things to figure out what works and what doesn't work.
As a result of this, there is no quick way to do Facebook ads – literally, every single page has a different way of running Facebook ads.
Facebook Ads are like research. There is no quick fix! Always be testing!
Click To Tweet
Now there's a very logical question: how do I know which ads to run?
The best way to figure out which ads you should run and which to turn off is to use split testing. This is a process where you test out different variables and you keep the ads that work and discard the ones that don't.
Don't worry; here is a great article from Kim Garst that explains how to do this in a very quick and easy manner.
3) You need to keep your ads enough time to run
The ideal length of time you want your Facebook ad to run is at least 24-48 hours. You don't want to stop your ad early, or you will not give Facebook's algorithm enough time to fully optimize your ad.
The best way to gauge whether you've waited enough time for your ads to run is to check the daily ad spend.
One last thing: whenever you make the change to your ad, especially when you're split testing different elements, remember to always wait another 24 to 48 hours. That's right – every change requires another to enable Facebook to optimize your ad.
Over to you
I hope you've learned a lot about what you need for Facebook Ads. Are there any fundamentals I've left out? Let me know in the comments! And if you haven't already, be sure to grab my Facebook Ads Targeting Guide: