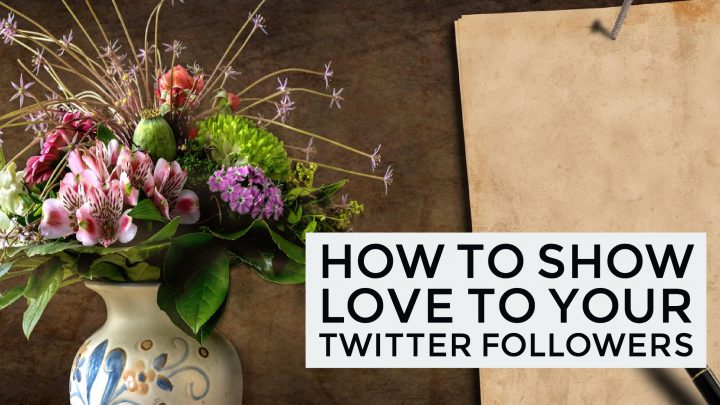 Twitter is like one huge party, and there's a lot of people. So when people decide to follow you, it means they're selecting your account out of the millions of accounts on Twitter.
That's a big deal, and it requires you to thank them. Christina Strickland over at CrackerJack Marketing shows you how.
1) Actually say "Thank You"
The key to making it big on Twitter is being personal and targeted to the person you're tweeting.
Take the time to read each new follower's bio and make your "Thank you" tweet personal.
You can do this by checking their profile and giving it a quick read before you respond. And if your profile can't be read in 5 seconds, you should definitely give it a bit of a makeover.
2) Retweet and share their stuff
If your Twitter followers are sharing good content, help expand their reach and share it with your other followers too.
Three things you can do to make your retweets more effective:
Add a comment so that their tweet is in context
Don't add a comment and use a native Twitter retweet if the original tweet has a photo or graphic
Schedule them in advance! (I use Hootsuite for this)
3) Try Friday Follow (#FF) on Twitter
According to Christina, one great way to make your twitter followers really happy is to recommend them to other people.
#FF is the popular "Follow Friday" meme on Twitter. As the name suggests, this is done on Fridays and is a means of recommending other Twitter users to folllow.
Recommending your followers to other people is great because it helps build their networks. In doing so, you provide them a ton of value, and they'll reciprocate in turn.
4) Follow back people you want to follow
There's the age-old conundruum ever since Twitter started: when people follow you, should you follow back?
According to Christina, it depends:
We don't advocate follow spam Twitter users, but you can show your appreciation to your Twitter followers simply by following them back.
The bottom line is this: you should follow back people when you can, as long as they are going to provide you value. There's no point in following someone that you won't interact with.
Pro tip: As you follow more people, you might find it hard to get certain people that you always want to interact with. To fix this, you can set up Twitter lists. These are like your own personalized Twitter feeds that you can customize by topics and people.
5) Be listening
Thankfully I've not experience the sort of spammy comments on Twitter that I find on Instagram. But that doesn't give an excuse to go on a spamming comment spree. Make sure that your replies and retweets actually give value and don't just do it for the sake of doing it.
The biggest compliment one can pay to another Twitter user is to actually read their tweets and respond. It's simple enough but has the biggest impact.
Many thanks to Christina for these awesome tips! You can read her full blog post on Crackerjack Marketing.
Save