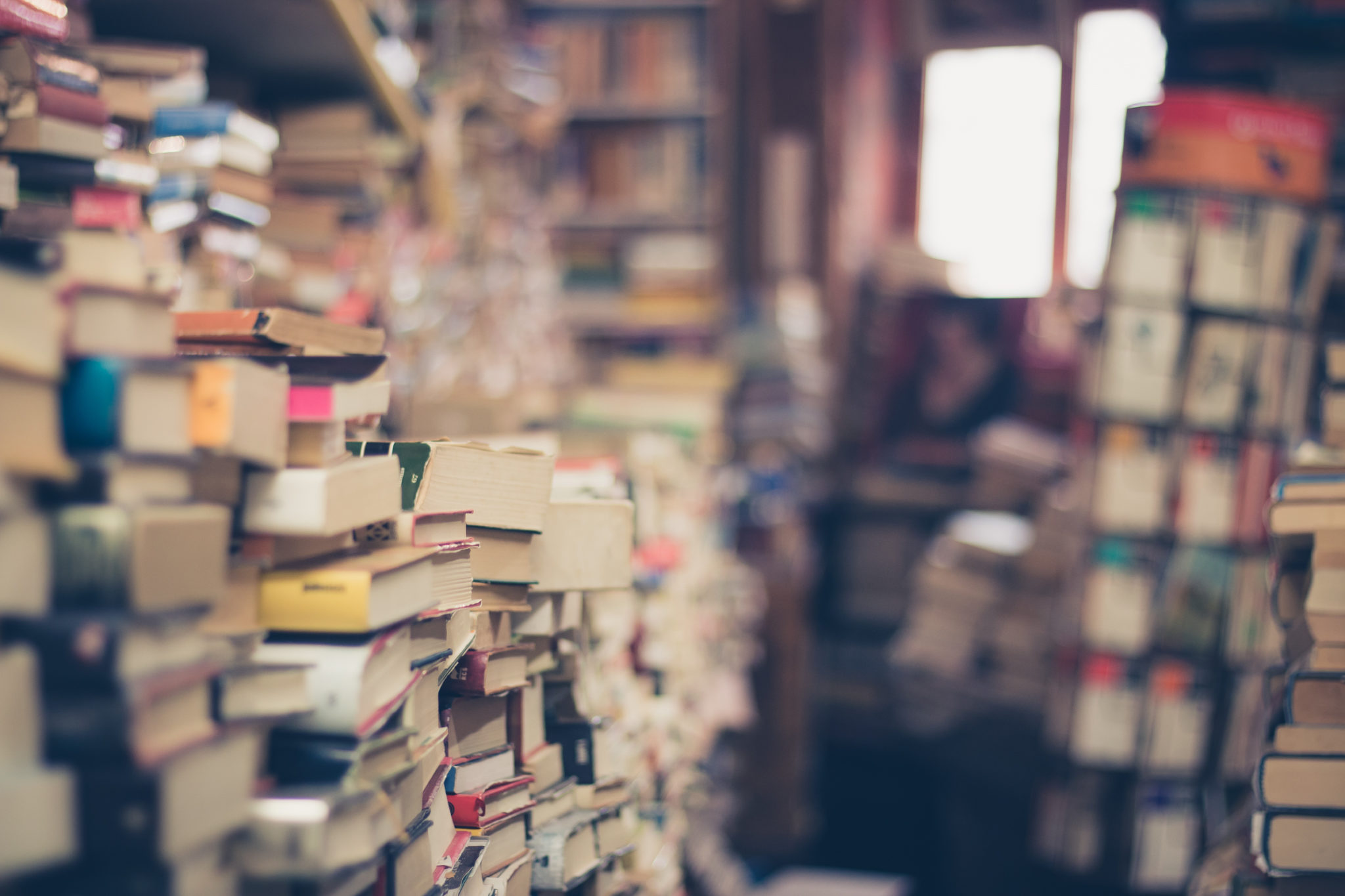 I use a couple of tools to run my blog.
Ok, that's an understatement. In fact, I'm surprised by how long this list is!
The tools listed are vital to the success of my blog, and I personally use them on a daily basis. If you're looking for tools to help you in your blogging/social media work, give these a try.
Just a heads up: this page may change every now and then as I update my toolkit, so don't be surprised if things look a little different than usual. XD
Disclosure: Some of these links may be affiliate links, so if you choose to purchase them I may receive a commission. Don't worry; you won't pay any extra money. I use these tools myself, and I wouldn't be recommending something I didn't use and love.
Website Basics
I use Bluehost for web hosting, and I love them. They offer lots of options, and their customer service is awesome!
This is an app that enables you to run a web development server on your Mac. This is awesome if you want to play around with ideas for your blog without having them appear live.
WordPress is open-source software that enables you to create blogs and websites quickly and easily. While there are other options like Wix and Weebly, I strongly recommend WordPress because:
Organization is easier. Once you have the basic template of your website all set up, you can simply create content without thinking about how it will look.
Not hard to get started. Creating pages and blog posts is as simple as typing in text and inserting images. Everything is WYSIWYG.
It's customizable. If you like tinkering with the back-end of your site or you like to customize elements, you have that option.
Plugins help you create anything.  If you're someone who doesn't like coding, you can usually find a plugin that does what you need.
Social Media Management
This is the social media platform that I use right now. One of the things I love is how it integrates with all my social networks so I can go to one place and see all of my activity. This is great not only for productivity but also avoiding distractions.
Other features that I love:
Bulk-Scheduling Posts. This enables me to plan out days and even weeks of content in advance.
Search Streams. This enables me to find the most relevant content at the right time. It's also good for organization.
Cheap. The professional plan costs just $15 a month, which is cheap compared to other software.
I discovered this app thanks to Peg Fitzpatrick, and it is a life-saver for organization (I also use it as part of the Galactic Games startup team). You can organize your content into different boards and lists, and it comes complete with attachments, checklists, labels, and due dates. A big bonus is being able to connect it to Google Calendar to give you phone notifications.
This is my favorite tool for Pinterest. It allows for scheduling of Pinterest pins based on a schedule created off of your analytics. A big feature I love is to schedule the same pin to go out to multiple boards.
I also use Tailwind to schedule my Instagram posts. My favorite feature is that I can type in a hashtag, and it gives me suggested hashtags. Even better, the hashtags are ranked based on their affiliation, so I never have to worry about which ones to use!
Social Warfare is a $30/year plugin that gives you three main benefits:
Custom images for Pinterest. This means when someone tries to pin your article to Pinterest, you can determine the image and description.
Social Sharing icons and counts. These numbers display both social proof as well as enable you to customize what people see when your article is shared.
Click to Tweet buttons. This lets you generate additional traffic to Twitter.
For those of you managing a Youtube Channel, this a tool you absolutely need. Here's why:
Keyword Research and Competition. If you're wondering whether you should make that Youtube video, you can write up your headline in TubeBuddy and it will give you a ranking on whether it's a good video idea.
Tags and Search Rankings. As your video gets found in search, TubeBuddy will let you know which tags and keywords your video is ranking for.
Best time to post. TubeBuddy lets you analyze your channel and gives you the best time to upload and post your next Youtube video.
Graphics Tools
My go-to tool for making graphics. While I use Adobe Spark for most of my social media graphics, I use Canva when I need a robust tool to create more elaborate graphics. Three features I love:
Custom-built templates. No more staring at a blank page!
Free elements. Who doesn't love free images/graphics?
Cheap stock photos/icons. The paid options only cost you $1, which is small compared to other sites. They also allow you to buy multiple licenses for a cheaper cost.
Options for almost everything you need. From ebooks to worksheets, blog graphics, album covers, and even Facebook Ads, if you have a particular goal in mind, they probably have a template.
This is a product that is similar to Canva, but has some other cool advantages:
Easy video creation. Using the iPhone app for Spark Post, you can create short 4 second videos. If you want a more robust tool, you can use Spark Video.
Lightroom integration. If you use Adobe Lightroom to edit photos, you can import those into Adobe Spark.
Ease of resizing. Unlike Canva, where you have to pay money to resize your images, Adobe Spark enables you to do this for free!
This is a free search engine to help you find free photos that you can legally use. This is huge; you don't want to get into trouble for violating copyright laws.
List-Building/Email Marketing Tools
LeadPages is a godsend for helping me with landing pages. Not only do they have templates that have been tested to highly convert (and that you can build in minutes), but they also have the infrastructure to integrate with both WordPress and Facebook (for pixel/conversion tracking).
One thing that might skirt you away is the price of LeadPages. Here's how to get over this:
Sign up for the solo account and pay the first month
Get things up and running through your first month. Don't worry; if you don't like it, you can get a refund for the first 30 days.
If you get subscribers/revenue, switch to either the annual or 2 year plan to save a bunch of money. I'm currently on the 2 year plan which comes out to $17/month.
This is the email service provider that I use. I love it for three reasons:
Unlike Mailchimp, Convertkit organizes your emails by a single list with tags. This means you won't get billed for double subscribers.
Email courses/sequences are very easy to create. While you can create these in Mailchimp, they're much easier to create in Convertkit because there are fewer options for emails.
Simple emails let you focus on writing. By reducing the emails to just plain text, you're able to focus on writing and less on what kind of template you're going to use.
I love Facebook Ads. Not only are they cheap, but they enable you to target really well and integrate well with websites.
Content Curation Websites
A great place to find stories, and my go-to source. The great things about this website:
Pre-selcted feeds. No need to figure out what sources you should use
Headline only. Great for scanning multiple stories quickly.
Mobile version. You can get this by adding "m" to the end of the URL. For example, you can use socialmedia.alltop.com/m to search for social media stories.
Pocket's Recommended Section
Pocket is one of my favorite apps for saving content, but I also like to use their recommendations to find content. You can learn more about how I use this app here.
Video Equipment
I love to make videos, either per-recorded and edited or live. Here are the tools that I use.
This is a cheap tripod that works great for holding your phone, either upright or as a makeshift gimbal.
Another cheap tool. This microphone works great at amplifying your voice, particularly in noisy environments.
This camera enables me to record video on my computer. It allows me to control the size of the output and to record in Quicktime Player without having to move files from my phone. The best part is that there is a built-in microphone that automatically blocks out background noise.
If you're watching me on Facebook doing demos with my computer screen/phone, I'm probably using this tool. It enables you to incorporate videos, pictures, PowerPoint presentations, and devices into your Facebook Live videos. Read Ian Anderson Grey's article on how to use it.
One of the best free tools for editing videos (this is assuming you're using a Mac). Super easy to use and high quality output! If you're using a Windows computer, Windows Movie Maker works great as well.
Digital Products
Thinkific is the way to create courses online. Not only do they offer a self-hosted website where you can create courses, but they also offer sales landing pages and a simple back-end system for uploading your course materials. I love how it integrates directly with Convertkit so I can easily move students into other email sequences.
Another great feature of Thinkific is the ease with which I can manage the financial side of course creation. For example, I can create coupons with just a few clicks, setup different payment methods (including both Stripe and Paypal), and manage affiliates.
Favorite Books
The book that got me started with social media marketing. I was fortunate to meet Peg Fitzpatrick at Social Boom 2015, and she and Guy really drill down the basics of how to get started.
This book will show you how to live your life and help you discover what truly matters and how to succeed without burning yourself out. Some things I learned:
Don't sleep with your phone near your bed
Take time to yourself (very hard for an extrovert like me!)
Trust that life has your back
Give yourself in service to others
For anybody trying to start any kind of business or project, this book outlines everything you need. While it gears itself towards technology startups, it can work for any project.