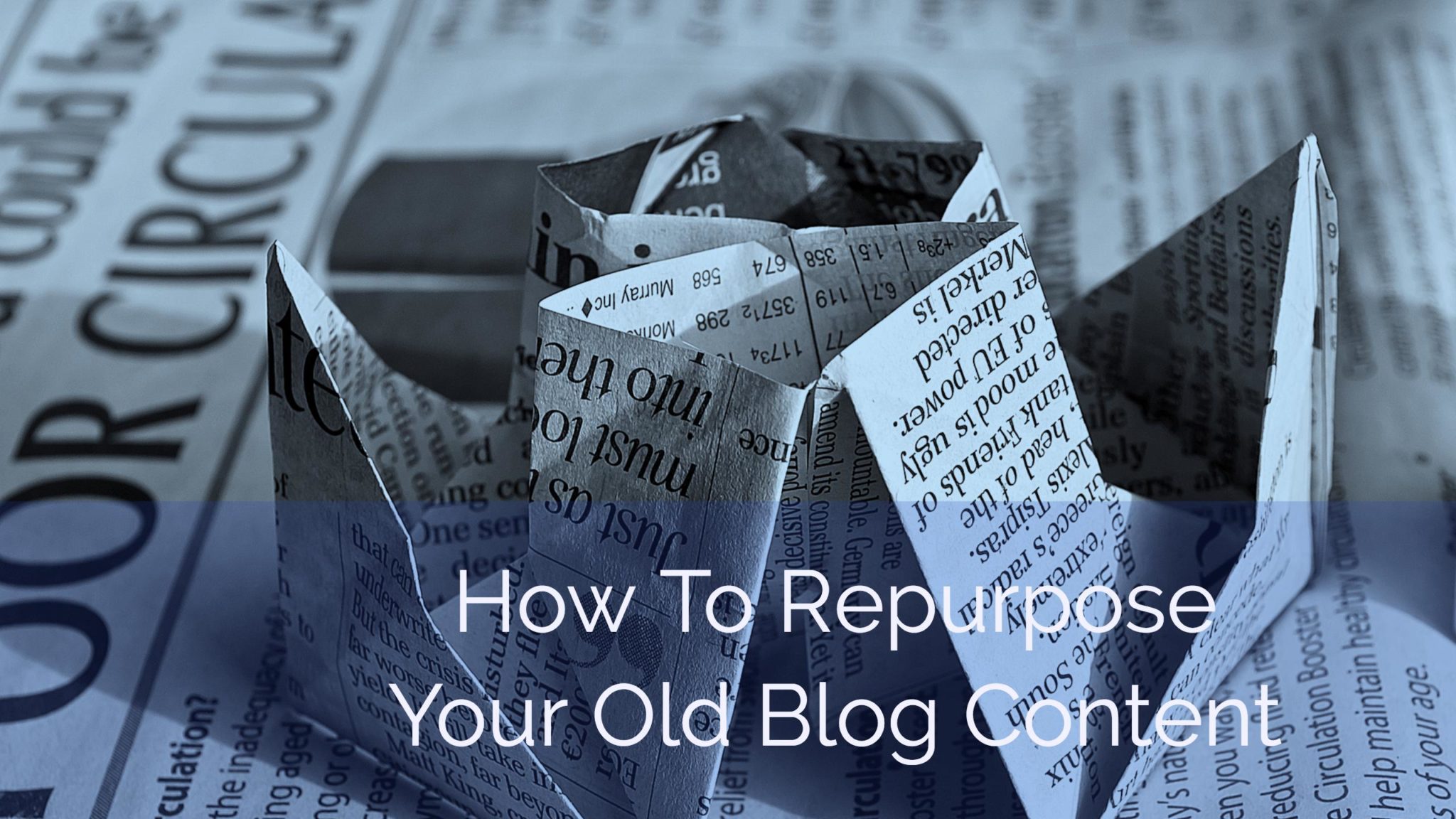 With content marketing being the key to creating sales and improving business, you've got a lot to do. And unfortunately, you might not have the time or resources to create new content everyday. Having said that, there are several ways you can recycle and re-purpose existing content.
This is based off a great article that Kim Garst wrote a couple of years back, and I'm going to share five of her tips.
Quote Yourself
In your blog posts you probably have a few great quotes.  The term Kim uses is "tweetable moments." These are a few phrases that are really cool and really stand out from the rest of the text.
What you can do is you can take those quotes and you can do one of two things.
use the text as a standalone tweet or post
take the text and turn it into a graphic
Recycle text from your posts and turn it into social media content!
Click To Tweet
One tool that Kim and I both use that I highly recommend for making graphics is Adobe Spark. If you are a Lightroom or Photoshop user, you'll love the fact that Adobe Spark integrates with the rest of the Creative Cloud Suite. I use Lightroom to edit photos and I love the fact I can pull my photos into Adobe Spark.
Power tip: if you're wondering what text to use, look for text that's bolded. If you're formatting your blog posts, you will have some bolded text in there because bold text in your blog posts stand out.
Use bolded text for repurposing your blog posts!
Click To Tweet
Do Live Video
One of the great ways you can repurpose your existing blog content is to do a Facebook Live of your blog content. This works either for your existing blog content or with other people's content.
For example, for this blog post, I took Kim's tips and shot a live video where I talked about them. On the video, I embellished the tips with my own commentary and stories. Afterwards, I took the Facebook Live video and ordered a transcript. (Kim and I recommend rev.com.)  This makes it much easier to create a blog post.
This is a great way for you to create content from other people's content and save time on social media.
Share Your Blog Images
If you have infographics or little quote images, you can actually share those images on social media. For example, if you're using Twitter, you can share the image and then add the URL to the post.
Share your blog images. They're meant to be shared!
Click To Tweet
One tool that you can use that does this really well is Buffer. One thing I really love is it automatically lets you pull in any image from the site (I use Hootsuite because I like the dashboard, but Buffer is better at sharing content so I recommend that tool).
Share To Your Email List
A great way you can repurpose your content and really give it more traction is to share blog posts with your email subscribers. Your email subscribers are interested in certain topics, especially if they opted in to your list through your lead magnet or freemium.
Giving them your old articles is a great way to repurpose and drive traffic to those old articles.
It's also a great way for you to nurture your email list so that when you have something to sell they're more receptive, because everything you've been sending them has been just pure value.
Since we're talking about email, here are 2 power tips:
Ask Yourself "Would You Like To See This?"
if you're going to use email, ask yourself "would you like to see this newsletter also?" (I learned this from Peg Fitzpatrick.)
We all get email, and most email subjects and emails are crappy. If you don't want to be one of those crappy emails, ask yourself, "Would I open this email? Would I click on this link?" You want to write your email as if you're writing it to your coworkers.
Ask yourself if you'd respond to your email newsletter. If not, then don't share it.
Click To Tweet
Keep it short.
I recommend not writing a long email, because nobody likes getting long emails. To create short emails, try to keep it around five sentences. These emails are best for blog post email blasts.
There are some cases where a longer email is useful (for example in a marketing funnel or email course). If you want to write a longer email, keep it to a sentence or two per paragraph. This is fantastic because your email is very clean and easy to scan through, which increases the likelihood of it being read.
When you're writing a long email, try to keep you paragraphs to a sentence or two.
Click To Tweet
Create A Break-Down Post
Let's say you have a blog post consisting of different items. Examples of this are listicles or how-to articles. One thing you can do is take each of those individual elements and turn them into separate blog posts.
There's three benefits of this.
it saves time, because you're recycling old content
it gives you focus, because you can focus more in-depth on certain elements
you can actually reference your original article
I hope you've learned something from these 5 ways to repurpose your blog content. If you'd like, you can check out Kim's article.
How do you repurpose your blog content? Let me know in the comments!