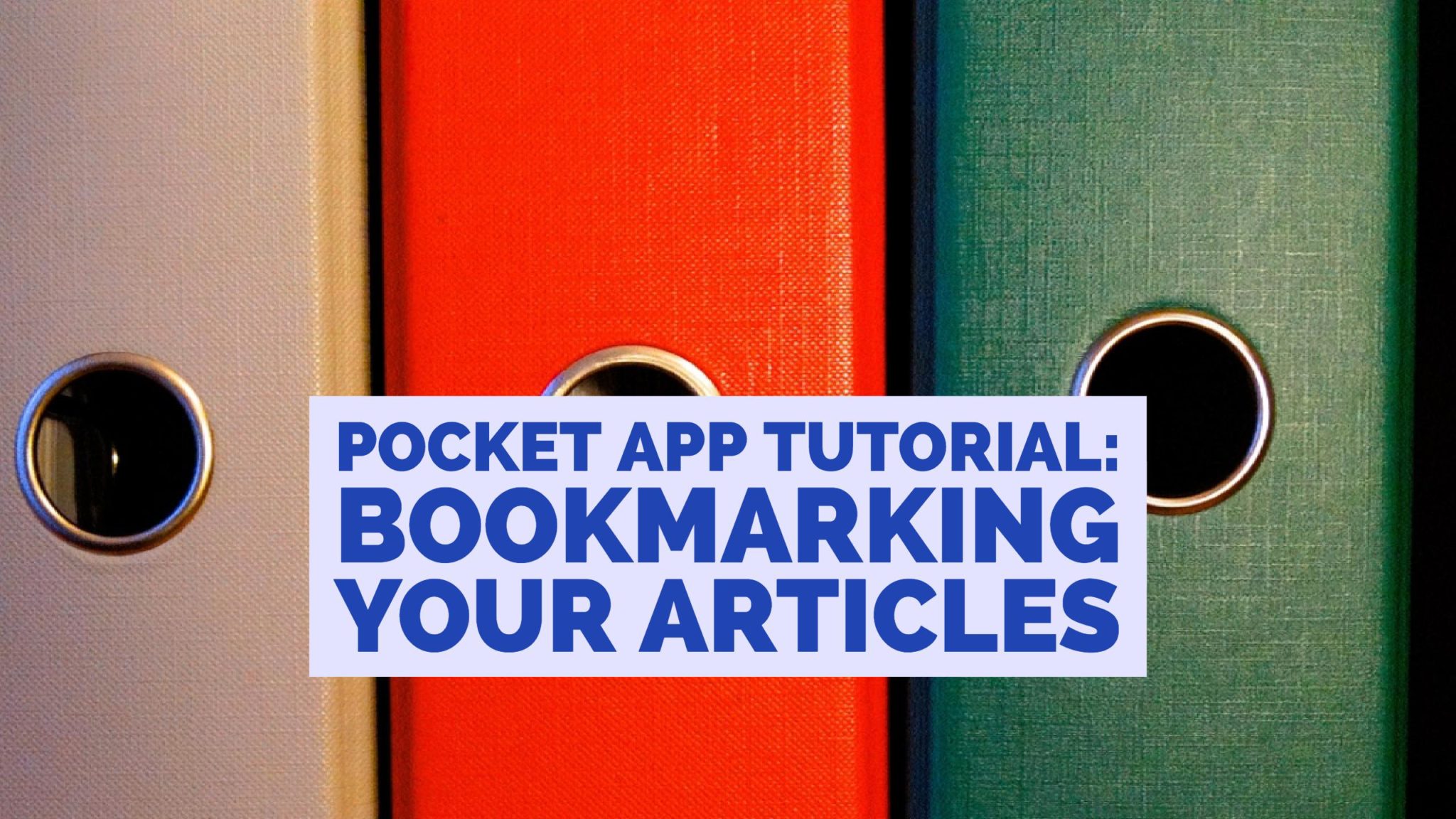 Pocket is an app that enables you to bookmark and save articles and websites. As a constant curator, I use this app everyday on my phone. Here's are my tips and tricks. Give these a try the next time you use it.
Note: Pocket is a great way to find awesome articles. But what do you do once you've found them? Don't worry. I've compiled a list of 7 different ways that you can use the content you found online to boost your online presence. Click here to check it out:
Adding things to Pocket
Adding things to Pocket is not difficult. All you have to do is tap the share button whenever you're viewing an article, then select the Pocket icon. The following photos show how you can do this.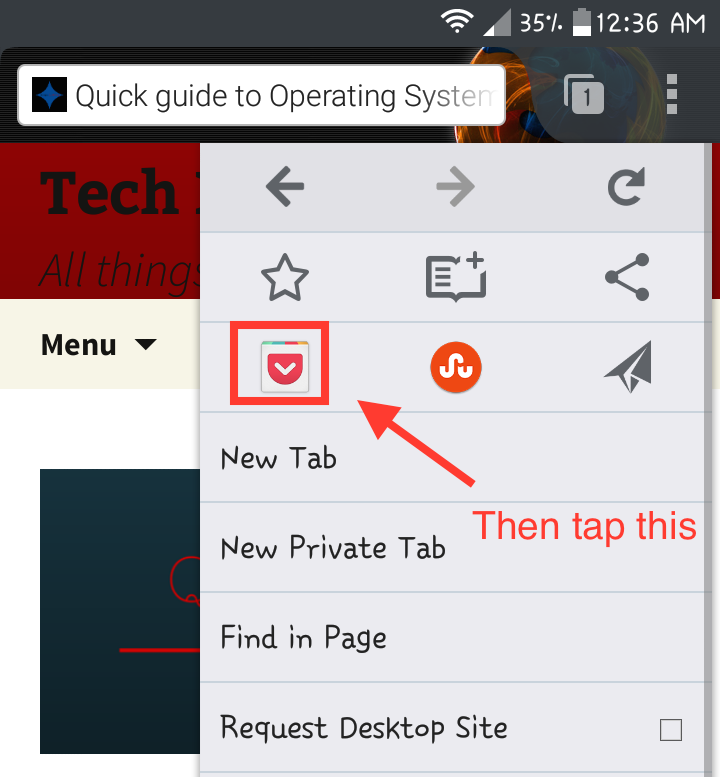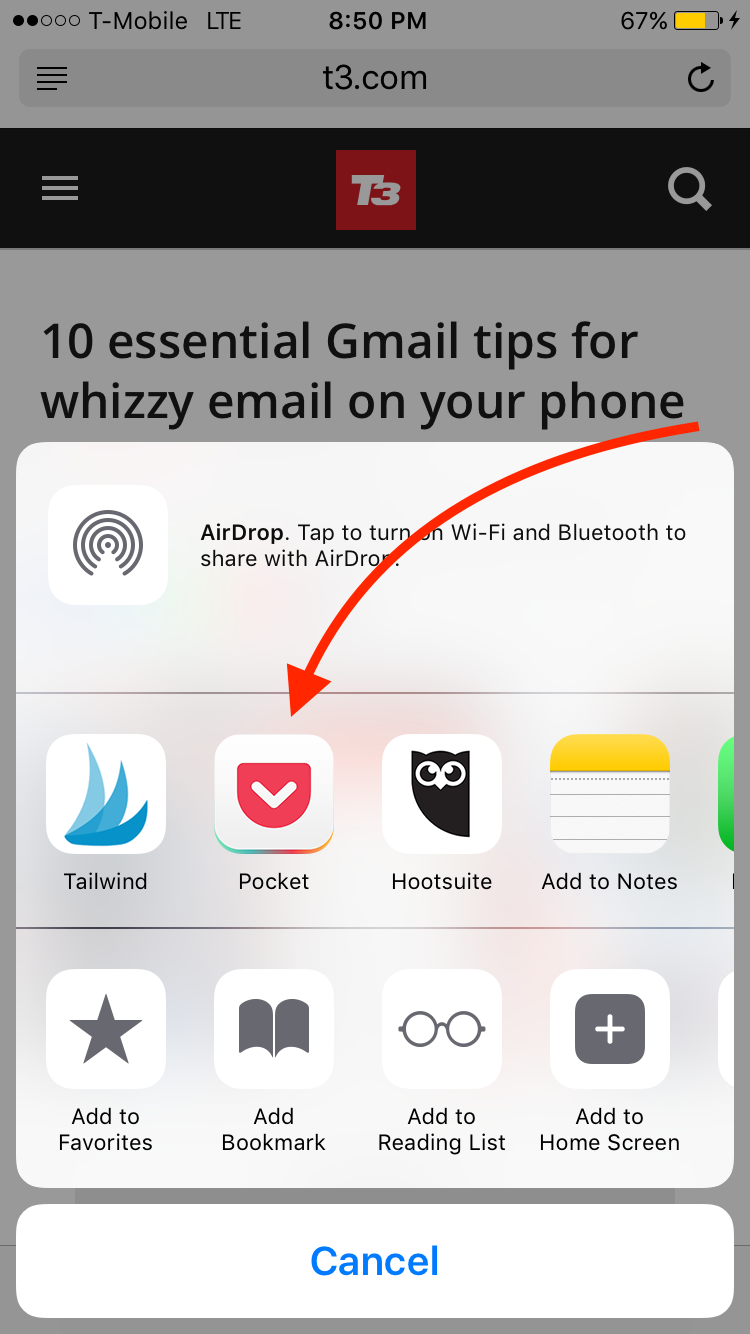 Using the Pocket App
When you open the Pocket app, it shows the various articles that you have collected. One benefit of Pocket over simple bookmarks is that it downloads a local copy of the articles to your device.
This way, when you are not on the internet, you can work on organizing your files and it will sync when you reconnect. There's also the added benefit of having a local copy to read on the train.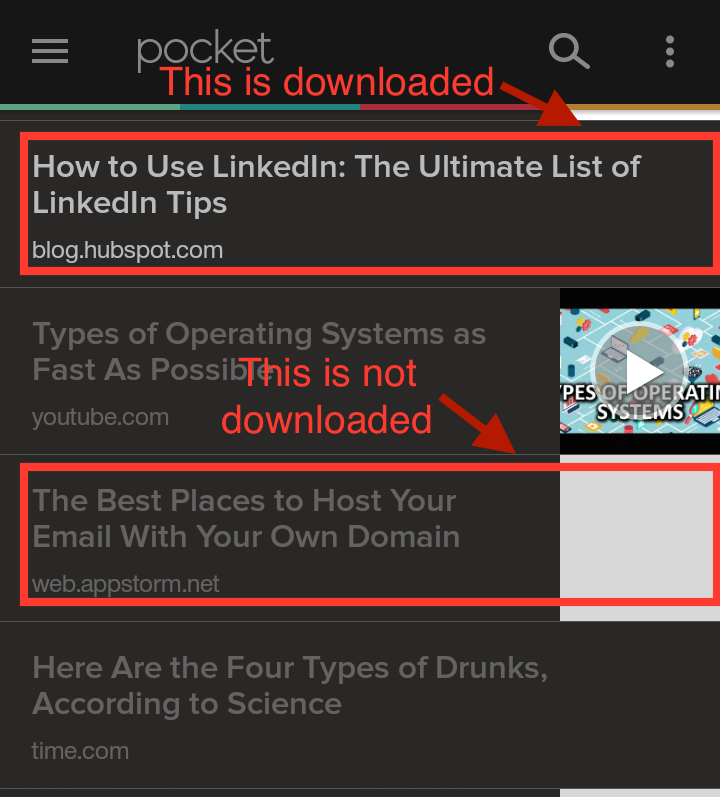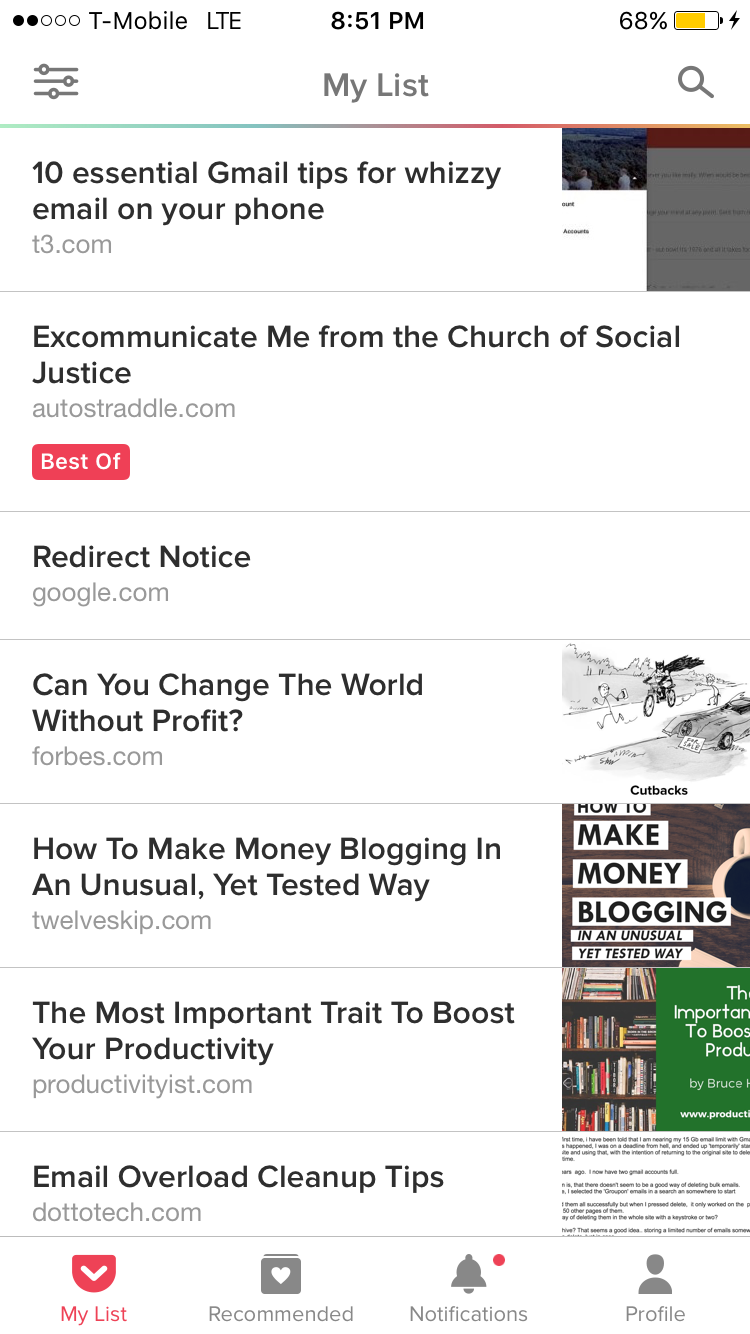 Another benefit of Pocket is that the program strips down and re-formats the article. This removes any distracting ads or images and enables you to scan stories so that you can organize them with ease (explained in the next section).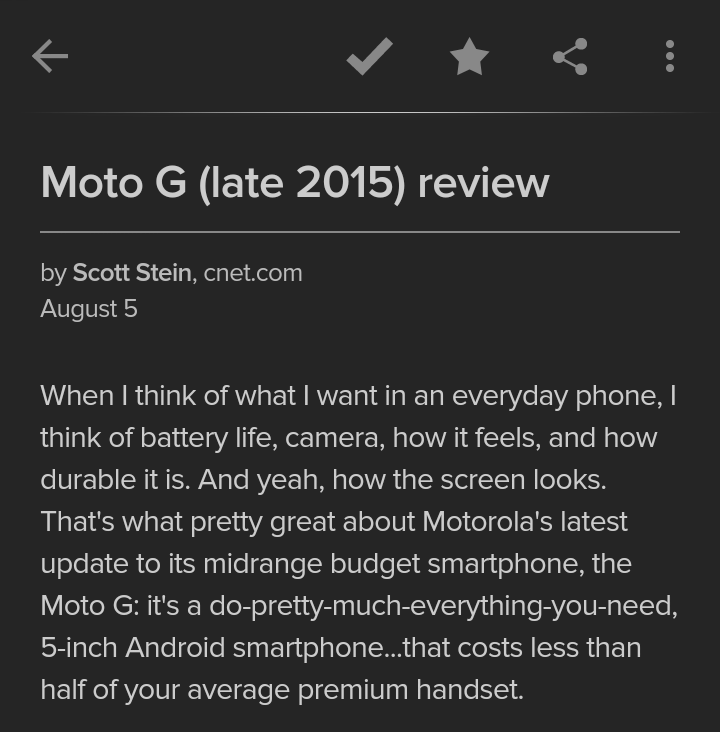 Organizing your files
There are three ways I organize my files: by type of file, by tag, and Highlights.
By Type
Swiping right will pull up the various types of files organized by topic. This is convenient if you're looking to make a post that involves a certain type of article. With normal articles, I include either a quote from the source or a screenshot.
For videos, I usually embed the video into the post. Sometimes I will crop out the relevant section of a talk and provide just a small clip.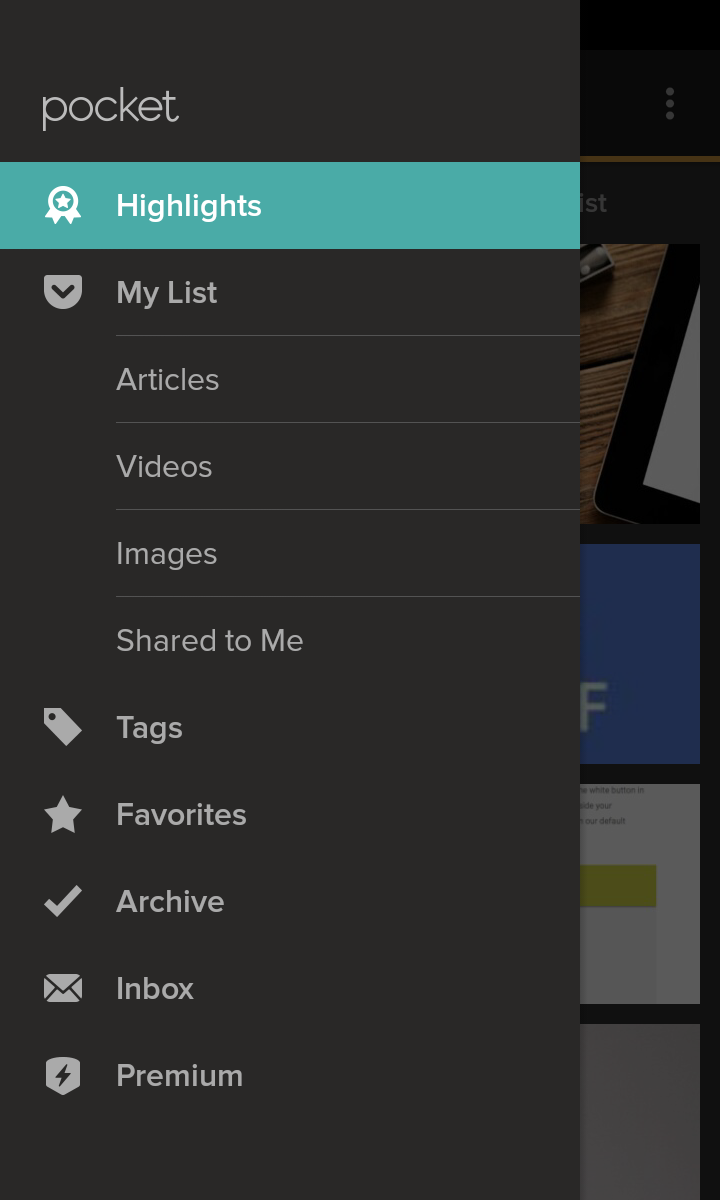 Using Tags
Pocket's built-in tagging system makes it easy to organize your files by topic. To add a tag to the post, you tap the menu, then the "Add tags" button.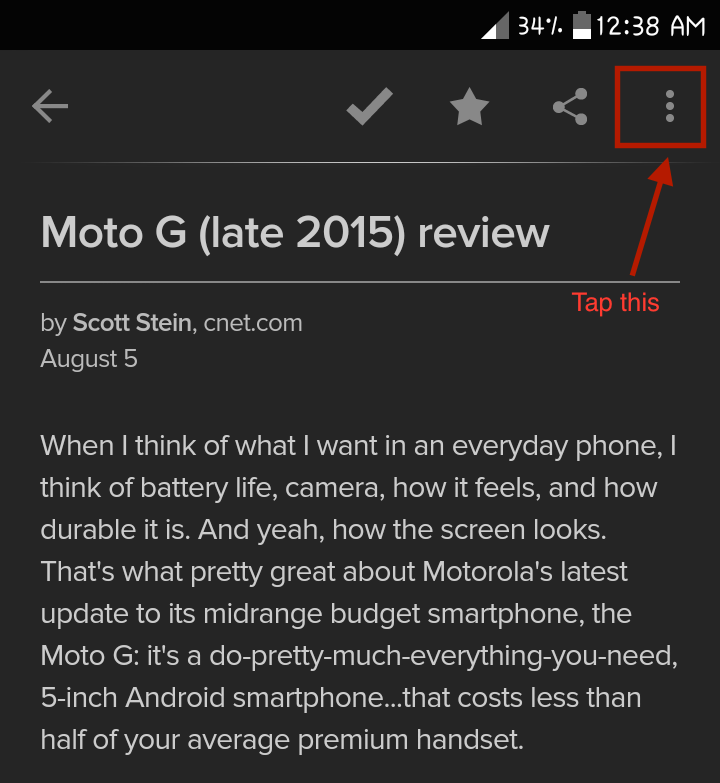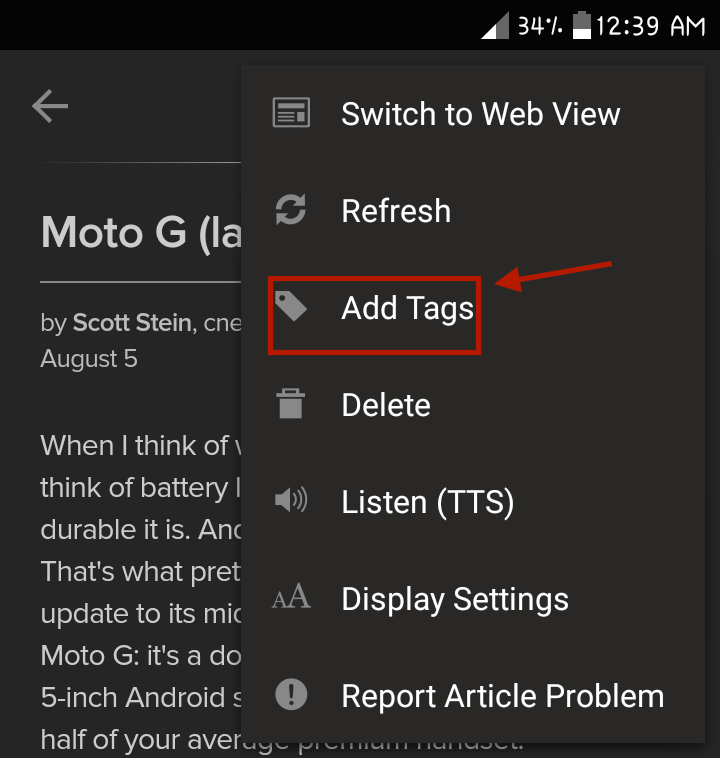 Tagging articles enables you to collect various articles about the same topic. This puts them in one location so that you can access them at any time.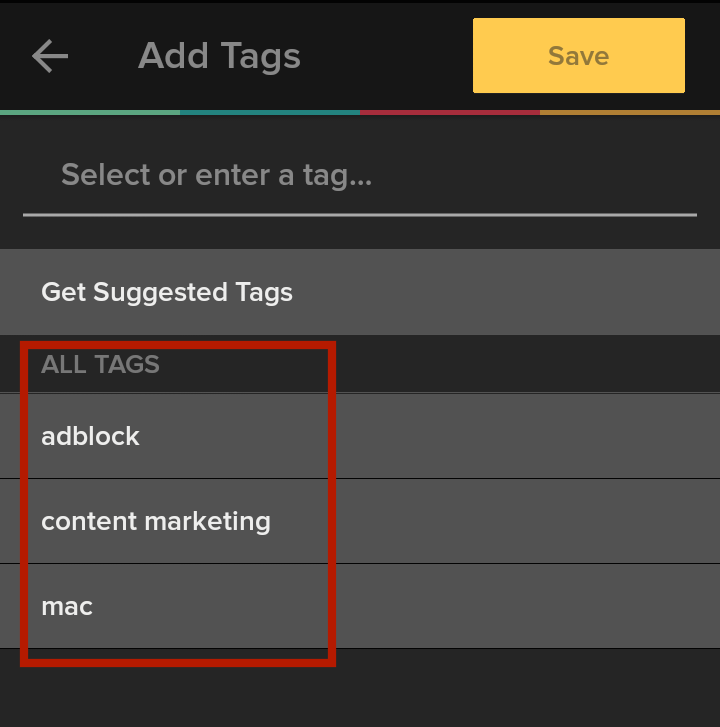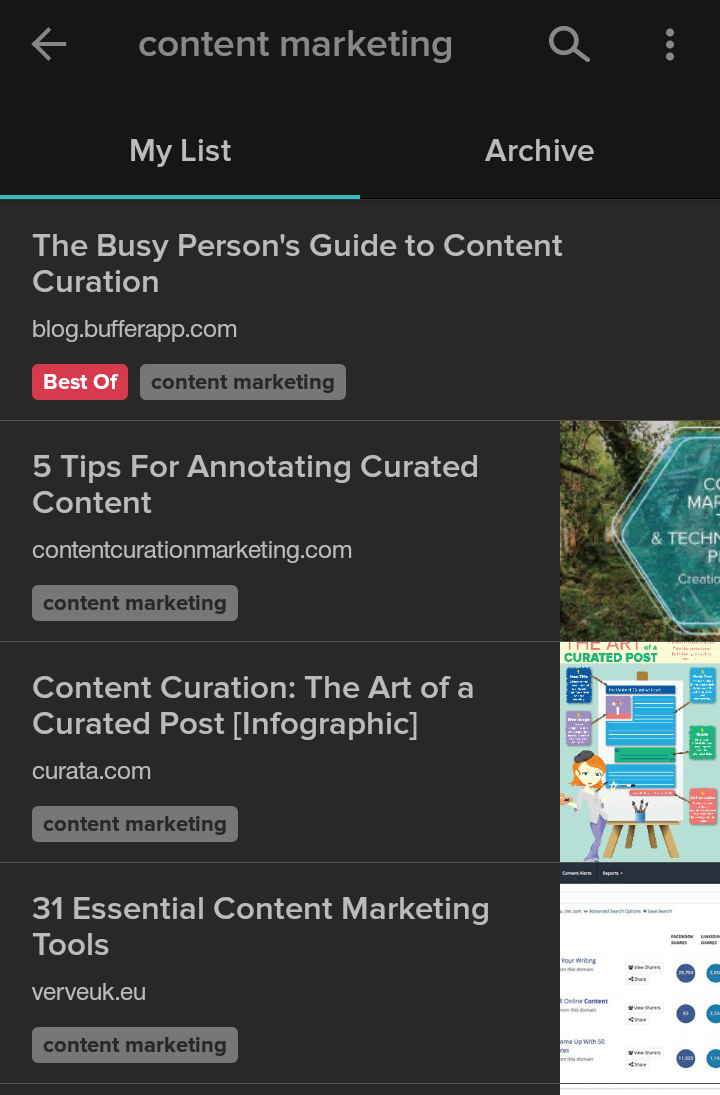 Recommended
This section enables you to find articles that are related to what you've saved in Pocket. This is one of my favorite places to curate content  because there is more chance that the article is high quality.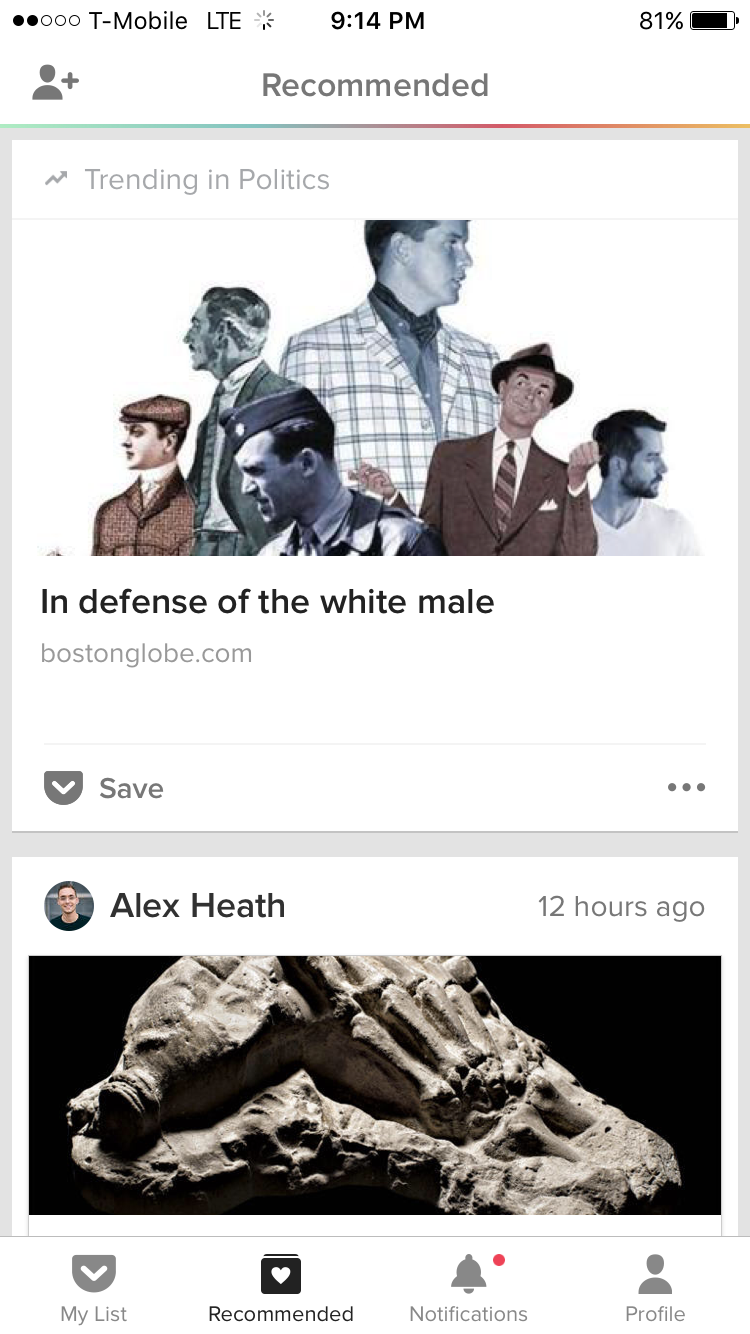 I hope you guys have learned more about this awesome app! If you're interested, you can check it out here. And if you haven't already, make sure you're prepared to use the content you find by downloading my checklist for curated content:
How do you use Pocket? Let me know in the comments below!