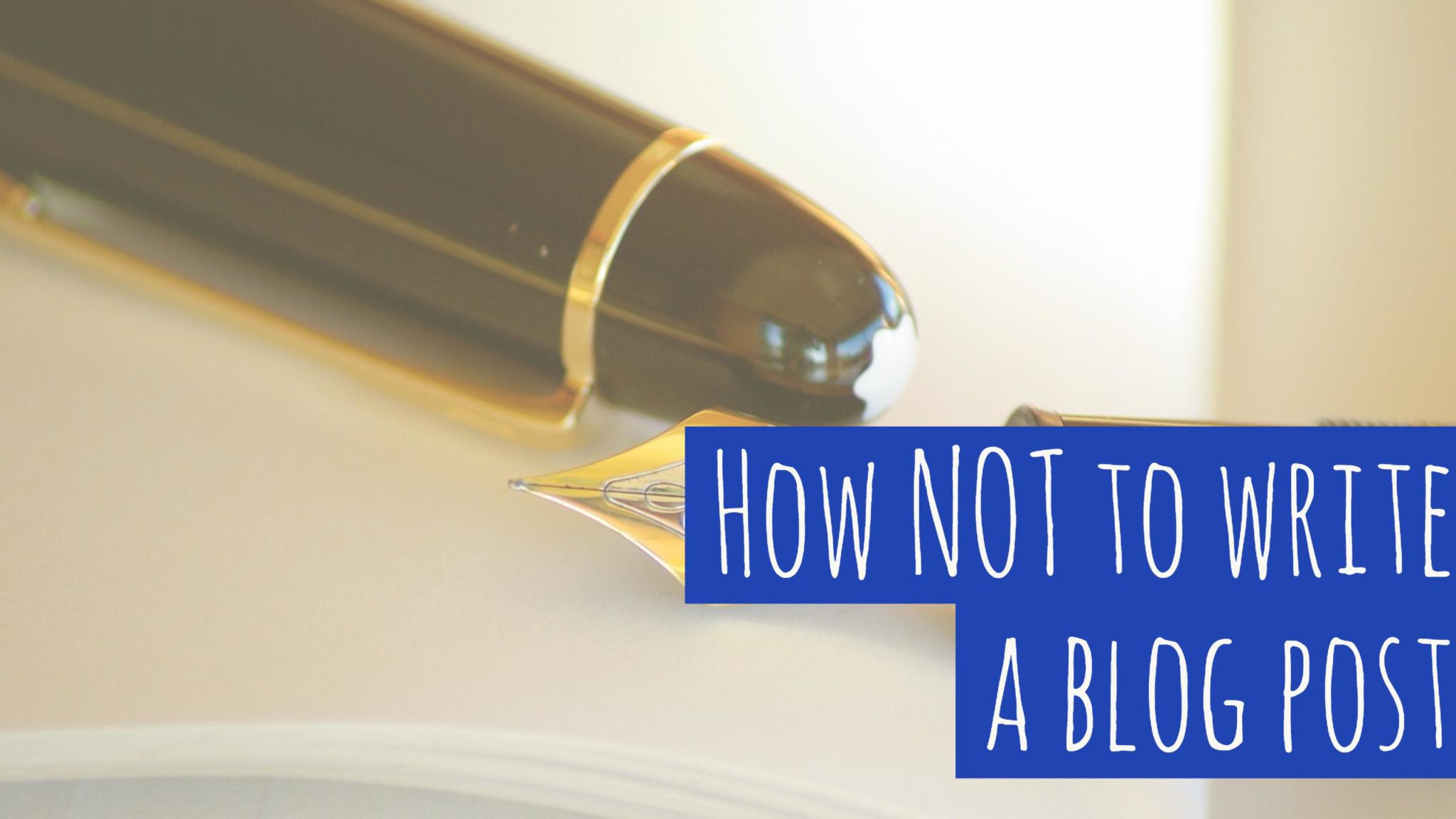 Blogging is one of the best ways for you to build your authority and your brand. And there a lot of things that you should do a lot of, and a lot of things that you should not do when you blog. In this post, I'm going to show you 5 different things that you should not do when you blog.
Now, this post covers a couple of different things, and you might want to refer to it later to audit your own blog posts. Click here to grab a copy:
Have long strings of text
I don't know if you know this, but the Internet is not a place for essays. Therefore, long passages of text are a big turn off.
The internet isn't for long essays. Don't write them!
Click To Tweet
So how do you avoid this? Try to keep each paragraph only to 2 to 4 sentences.
If your paragraph currently consists of longer than 4 sentences, consider breaking it up into smaller paragraphs.
You have no visuals on your blog
Visuals do a couple of different things for your blog.
they help reduce the TL;DR (too long, didn't read) effect.
they enable people to share your content on social media.
by adding visuals, you're able to get extra traffic.
it enables people to get a better understanding of the information.
Your blog has no connection to social media.
Social media is one of the best ways for you to drive traffic to your blog. Even better is when people share your content on social media.
To enable this, they are three things you can do:
Add a sharing button plugin to WordPress so that people can automatically share your blog posts. One free plugin that you can use Floating Social Bar.
Create images in your blog posts that people can use to share it on social media. To do this, you can use one of two tools: Canva, or Adobe Spark.
Share your blog posts on social media so that people can find your content. Otherwise, how do you expect people to find you?
Your blog post has no formatting.
As I mentioned before, the Internet is not a place for essays. People scan your blog posts before they actually interact with them. Therefore, formatting is essential.
People scan your content before they read it!
Click To Tweet
Here are some formatting basics:
Format text is that the most important words stand out.
Use bolded text for your most important content, and use italics if you're writing in a conversational tone.
Consider using bulleted/numbered lists in your blog post whenever possible.
To understand how to write bullet lists, check out this article.
Your headline sucks
Your headline is the first thing that people read before they read your blog post.
If your headline isn't interesting – or outright sucks – you lose your audience before they even read your content.
Don't let your headlines suck! Make them great so that people click through and read your blog.
Click To Tweet
Here are a few ways and you could ensure that you have a kick ass headline:
Start with how or why. Most great headlines begin with one of these two words, so it's a good shot to ensure you have a great headline.
Start with a number. Numbers tend to peak interest, especially because they often show that the content has a lot of substance. (For best results, try to use an odd or prime number. These numbers aren't usual, so they make your headline stand out.)
Try to keep your headline to no more than six words. According to research by Buffer, this is the optimal length for headlines.
Final thoughts
Blogging is tough. And if you write your blog posts the wrong way, you're already setting up yourself for an uphill battle.
I hope that this post has given you some insight into what not to do when you write your blog posts. If you follow these steps and avoid these mistakes, your blog post will be much better! And if you haven't already, be sure to grab a copy of this blog post in PDF form to refer to: