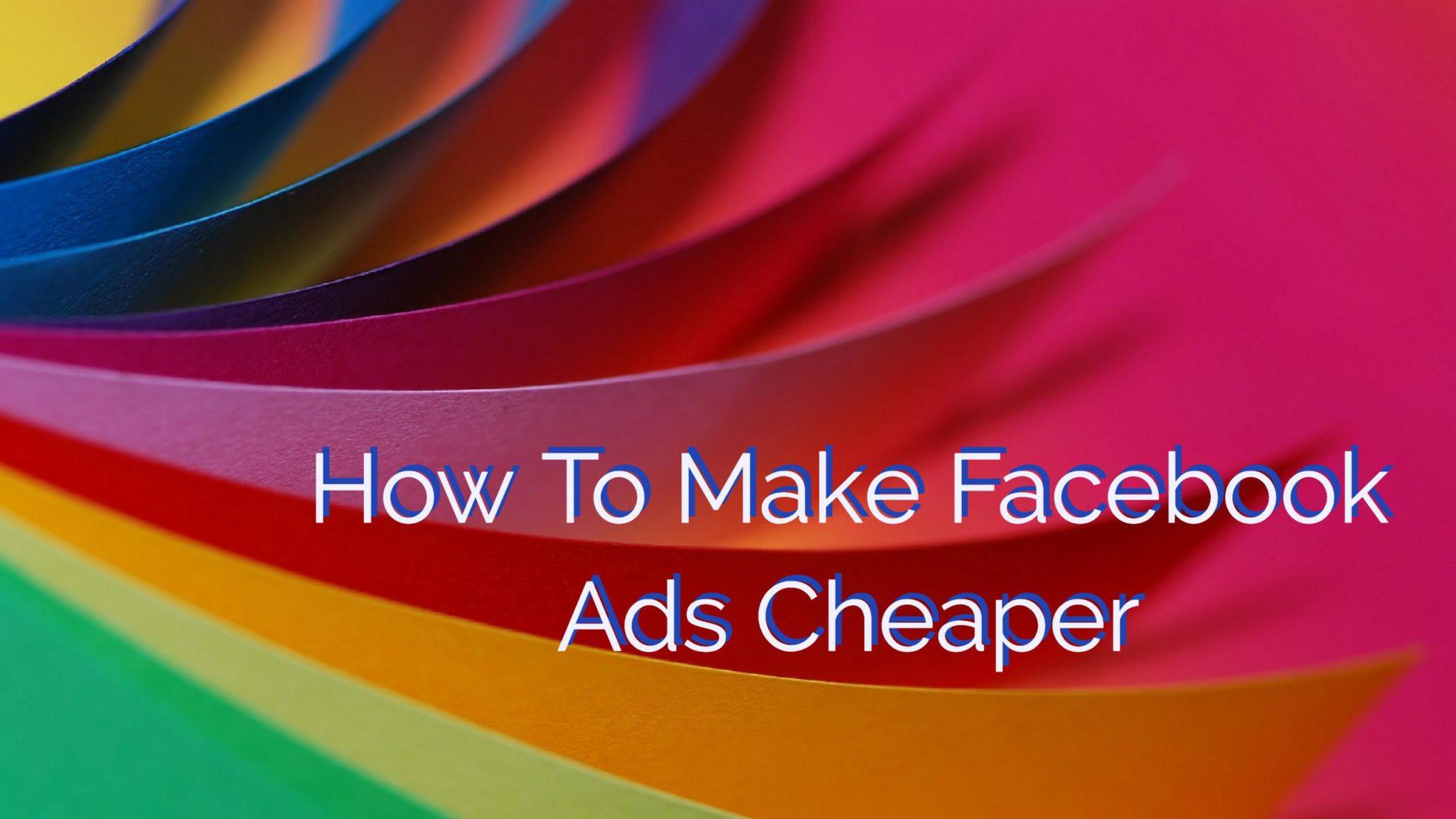 Facebook ads are amazing.
But it's a little bit like Photoshop or Lightroom – it can feel really overwhelming (probably something like Ermahgerd! What do you do?). So we're gonna go over a few ways that you can do Facebook ads on the cheap.
Now we're gonna go over different tactics like changing budgets, testing audiences, and using your Fans to test potential ads. But all these tactics don't work if you don't have a great ad to show them. So, to solve this problem, I've created a cheatsheet showing you the top elements of a great Facebook Ad. Click here to grab your copy:
Change The Budgeting
If you're someone like me and you want to test Facebook Ads without having to worry about budget, you can set your budget for $1 a day.
Facebook Ads are as cheap as $1 a day!
Click To Tweet
Yeah, it's that cheap. Facebook Ads are like $1 a day per ad set.
At the least you'd do 30 bucks a month, which is very affordable.
Now, in order to do this, you're going to have to change certain settings. Make sure you set your ad to charge for impressions rather than whatever your advertising objective is. But $1 a day, that's the minimum you need.
Setting your ad for impressions lets you spend just $1 a day!
Click To Tweet
Test different types of audiences
Different Types of Audiences
There are lots of different types of audiences from a simple one based off interests and countries to so-called "Custom Audiences."
Custom audiences are audiences of people who are interested in your page or whatever you've done. For example, they could be people who have watched your videos, people who have gone to your website or even people who've engaged with your page.
Use a custom audience to reach people who already know you!
Click To Tweet
Another type of audience is Lookalike audiences. These are audiences that are finding new people who are similar to your custom audiences.
The beauty of a lookalike audience is that you don't have to guess on what interests and targeting to use. All you've got to do is just get people who are on your email list, engaged in your page, or watched videos. Because if they've watched your videos or checked you out or visited your website, they have some interest in you.
That's a great way for you to get started building an audience of people who are interested in the things you like to talk about, things that you love.
The importance of testing your audiences
Getting these audiences is great, but you don't really know which of these audiences deliver the best results.
So you have to test.
You don't know which audiences will work for Facebook Ads. So test them all!
Click To Tweet
That's one of the beauties of running Facebook Ads go with $1 per day. Because at $1 per day, you can easily run 3-5 different audiences, and then after a day or two you can look at your results and then turn off the ones that aren't working.
I've had ads where, if I run a promoted post, one audience is $0.52 per engagement, another $0.25, and one is $0.08. Naturally I turn off the other two and keep the third. Now my costs have just gone down.
Create a post on your Facebook Page
If you want to try and get the cheapest costs, one thing you can do is create a Facebook post on your page and see what happens.
Your Facebook Ad that you want is in a feed of friends,family, pages, and all sorts of great stuff. If you want to get the lowest cost, whether it's click-throughs, engagement, or leads, try posting on your Facebook wall, then go into your Facebook Insights and look for the posts that have 10% or more engagement rates.
See which posts are doing extremely well, and then turn them into ads!
Click To Tweet
Don't aim for the goal of creating a Facebook Ad. Put it on your wall, and see what happens. If people click on it, like it, and share it as an organic post, then if you put money behind it, it's going to get even better.
Final thoughts
I hope you learned some tips on how to make your Facebook Ads cheaper. And if you haven't already, be sure to grab my checklist for creating an awesome Facebook ad:
What do you use to make Facebook Ads cheaper? Let me know in the comments below!