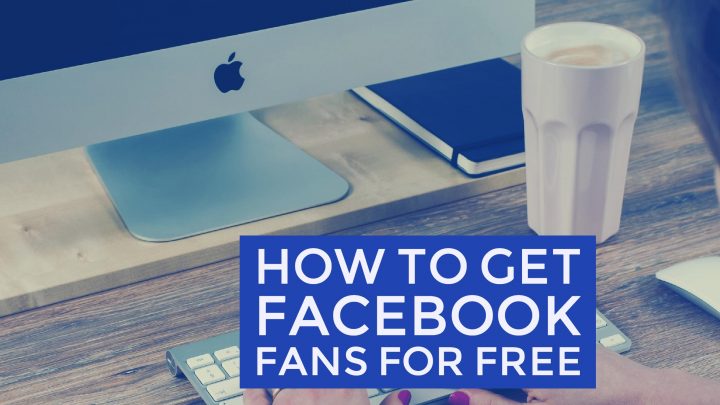 Do you have a Facebook page?
I'm sure you do.
You've probably noticed that the growth of your Facebook page's reach and number of fans has been slowing down a lot.
Facebook's been known to do this.
Why?
They're trying to take away as much free engagement as possible to encourage people to pay more money.
One of the ways that people have counteracted this is by encouraging people to go into using Facebook ads. Now, I am very big fan of Facebook ads, but I think there is an argument to be made for trying to get Facebook fans without any money (the biggest being you might not have a budget for Facebook ads).
In this post I'm going to talk about how you can get Facebook fans without having to spend any money.
And if you've already got lots of fans, or you're wondering what to do with your fans once you have them on your page, I've created a small ebook (it's about 5 pages) with 4 ways you can use Facebook Ads to get more from your fans. Click here to grab it:
Why you want as many Facebook fans as possible
The first thing you should know is why it's important for you to have Facebook fans. There are three main reasons.
Social Proof
The first is that Facebook fans give you social proof. Generally speaking, when someone sees a Facebook page with a lot of fans they automatically assume that it must have good content. (Many people have tried gaming this by buying fans, which I encourage you NOT to do.)
Easy to target for Facebook Ads
The second reason is that it makes it very easy to target people for your ads. Your Facebook fans are one of your warmest audiences. Thus, when you target your fans (or friends of fans), your costs for your ads will be much cheaper compared to cold audiences (people who doesn't know you).
Get more Facebook fans - when you run ads to them, your costs will be cheaper!
Click To Tweet
Pro tip: if you ever run ads to these groups, use the Ads Manager so you can get even more targeted and get better results.
Have more people see your content
The third reason is that the more Facebook fans you have, the more people are going to see your content when you actually post. This is especially true if you use Facebook Live, where all your fans get notified when you go live on your Facebook page.
More Facebook fans = more people who see your content when you post!
Click To Tweet
Now that we covered why you want to have as many Facebook fans as possible, let's go over some ways that you can get Facebook fans without having to pay any money. By the way, these tips are not my own – they come from Christina Strickland of Crackerjack Marketing.
How to get Facebook Fans for FREE
Engage as your page
This is very effective because not only can you engage/interact with potential fans but also with fellow people in your space. You can check out Christina's article for more details.
Engage as your page to get more interaction and fans on Facebook!
Click To Tweet
Cross-pollinate
If you have a presence on other social networks (eg. Instagram, Twitter, LinkedIn) don't be afraid of sharing your active Facebook page.
Try to get your fans from those other sites to come over to Facebook. These people are warm audiences who know you. If they follow you on one platform, they would follow you to get as much great content from you as possible.
Get people who already follow you on social media to follow you on Facebook!
Click To Tweet
Integrate your website with your Facebook Page
Christina recommends two ways you can do this:
Use the Facebook Comments plugin. This WordPress plugin lets you replace your blog comments with Facebook comments. When someone comments on your blog they actually comment as their Facebook user. You can learn more about how to set it up from WPBeginner.
Add your Facebook page to your website. Prominently display your Facebook page on the sidebar. You can do this either by: 1) creating a separate graphic with a link to your Facebook page; or 2) create a widget that active displays your page and who's liked it.
Bonus tip: Share to your email list
Your email list is not only your warmest audience, but your email list subscribers might not have subscribed through Facebook (this is assuming you're using ads). Therefore, they might actually not even know that you have a Facebook page.
By notifying them of your Facebook page, they will come over to see more of your great content because they're interested in what you have to say.
Get your email list subscribers to become your Facebook fans!
Click To Tweet
Bringing it all together
I hope you gain some insight into how to get Facebook fans for free. Thank you very much Christina for these wonderful tips. You can check out her blog post where she discusses these tactics in more detail.
And if you haven't already, be sure to get my freebie which helps you get the most out of your Fans using Facebook Ads:
How do you guys get your Facebook fans? Let me know in the comments below.