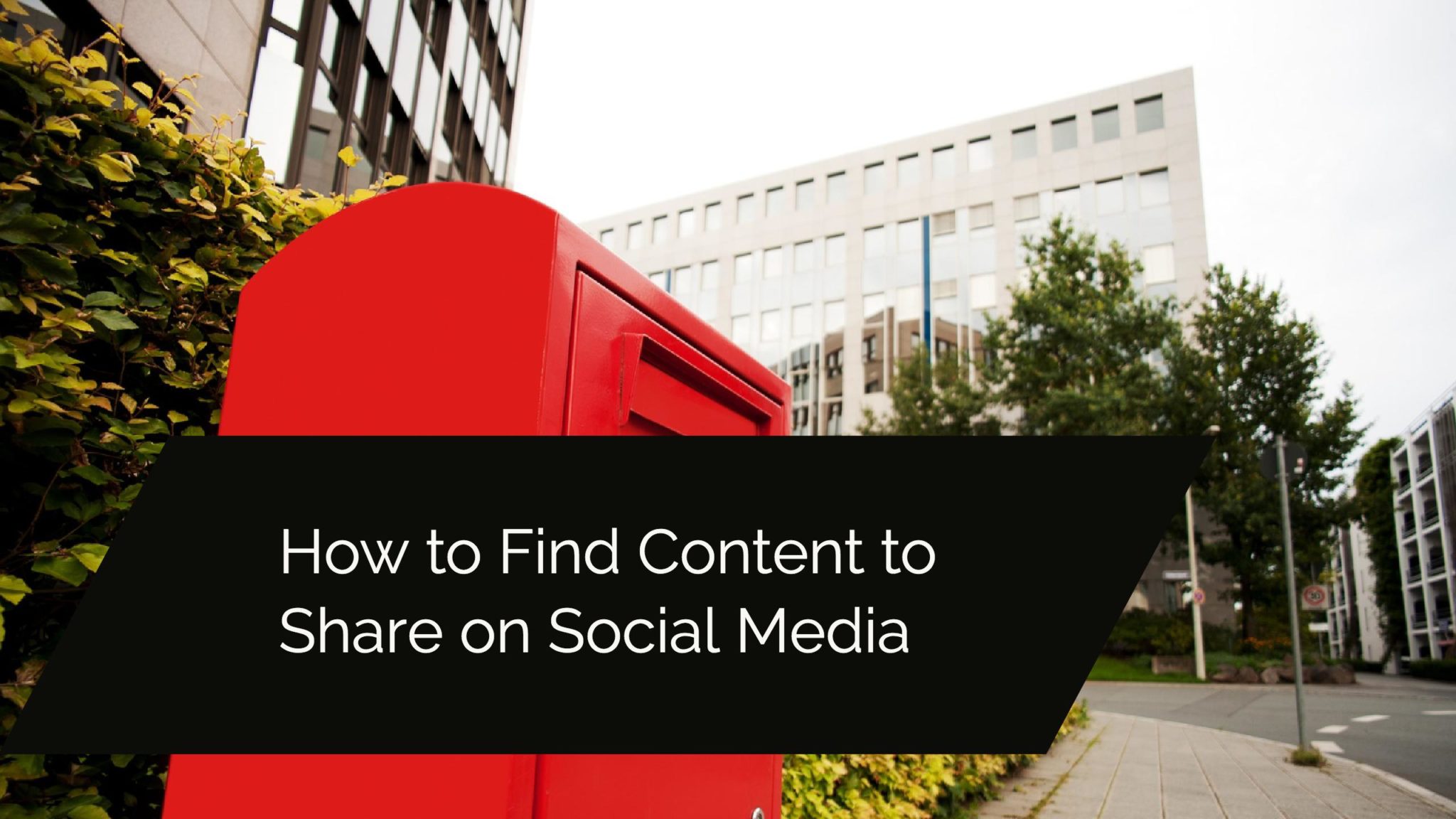 Content is the lifeblood of most blogs and social media accounts. However, we're often so busy that we don't have time to create stuff.
So what's the solution?
Content curation.
Now that sounds great and dandy, but that leads to another question: where do I find content? In this post, I'm going to give you a couple of different places that you can find great content for your blog and for your social media accounts.
Content Aggregator
These sites add various sources on a topic and present them in an easy-to-read format. My main content aggregator is Alltop, which pulls in RSS feeds from around the web.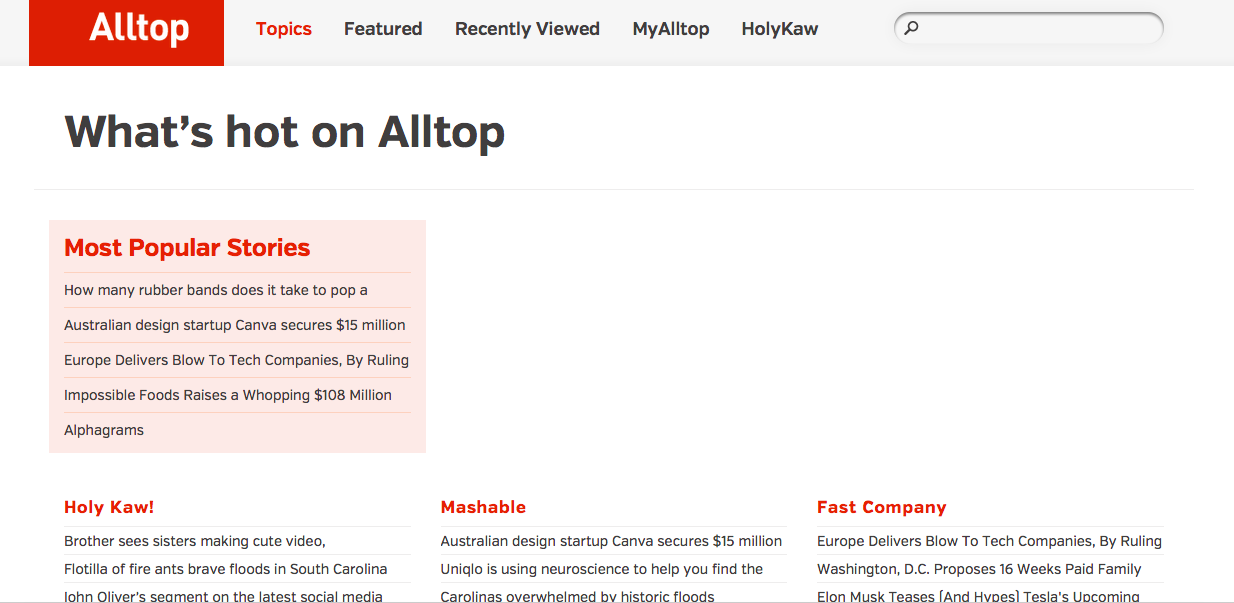 The cool thing about Alltop is that it displays just the headlines. This makes it easy to scan dozens of articles, especially on a mobile device.
I also have an Alltop account. This enables you to create your own topic page called a MyAlltop page.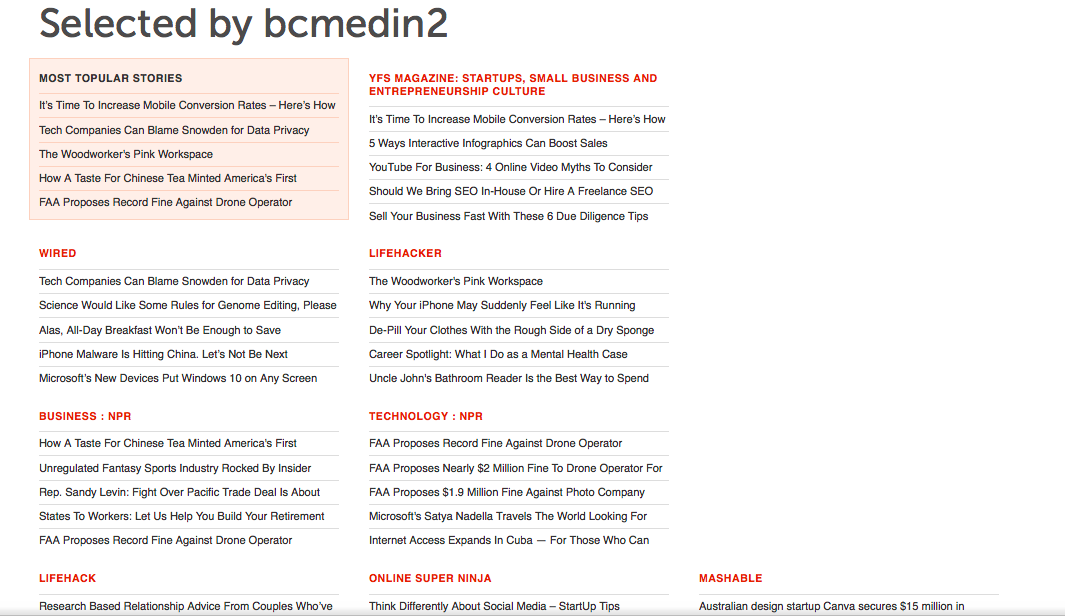 This lets you customize the RSS feeds and the order in which they appear it. An Alltop account also enables you to submit your own blog RSS feed so others can find it.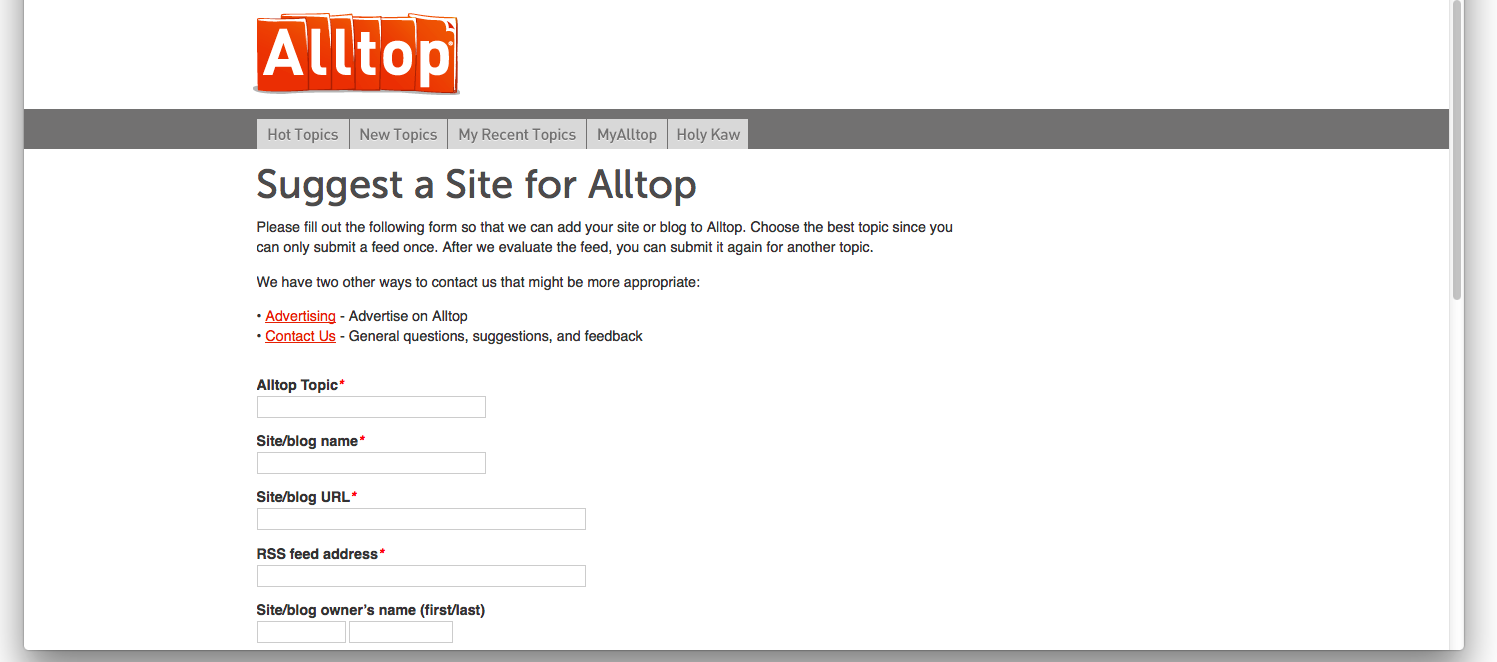 Another great place to find content is the Recommended tab in Pocket. You can access it either on your phone or on your computer.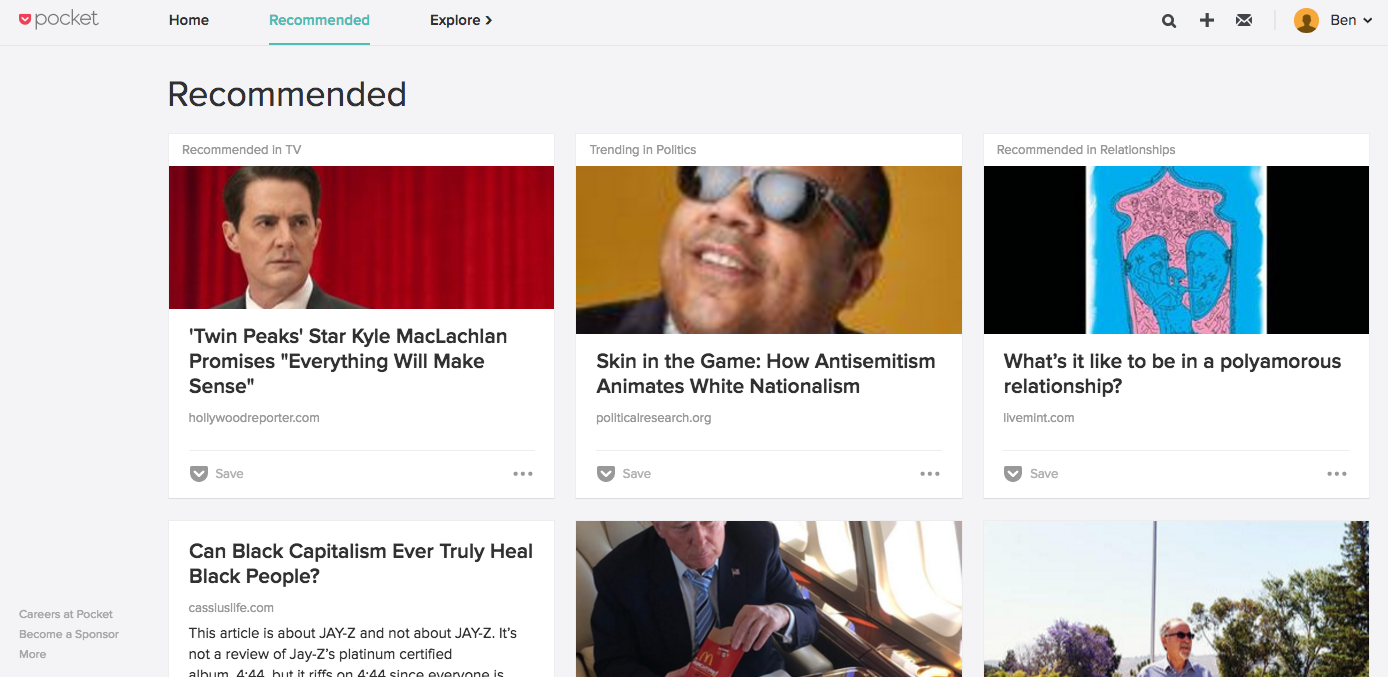 Discovery/Search Engine
A discovery engine searches for topics based on the interests that you enter. One example is StumbleUpon.  All you have to do is click on "Stumble!" and it will find an article that is in the category you choose.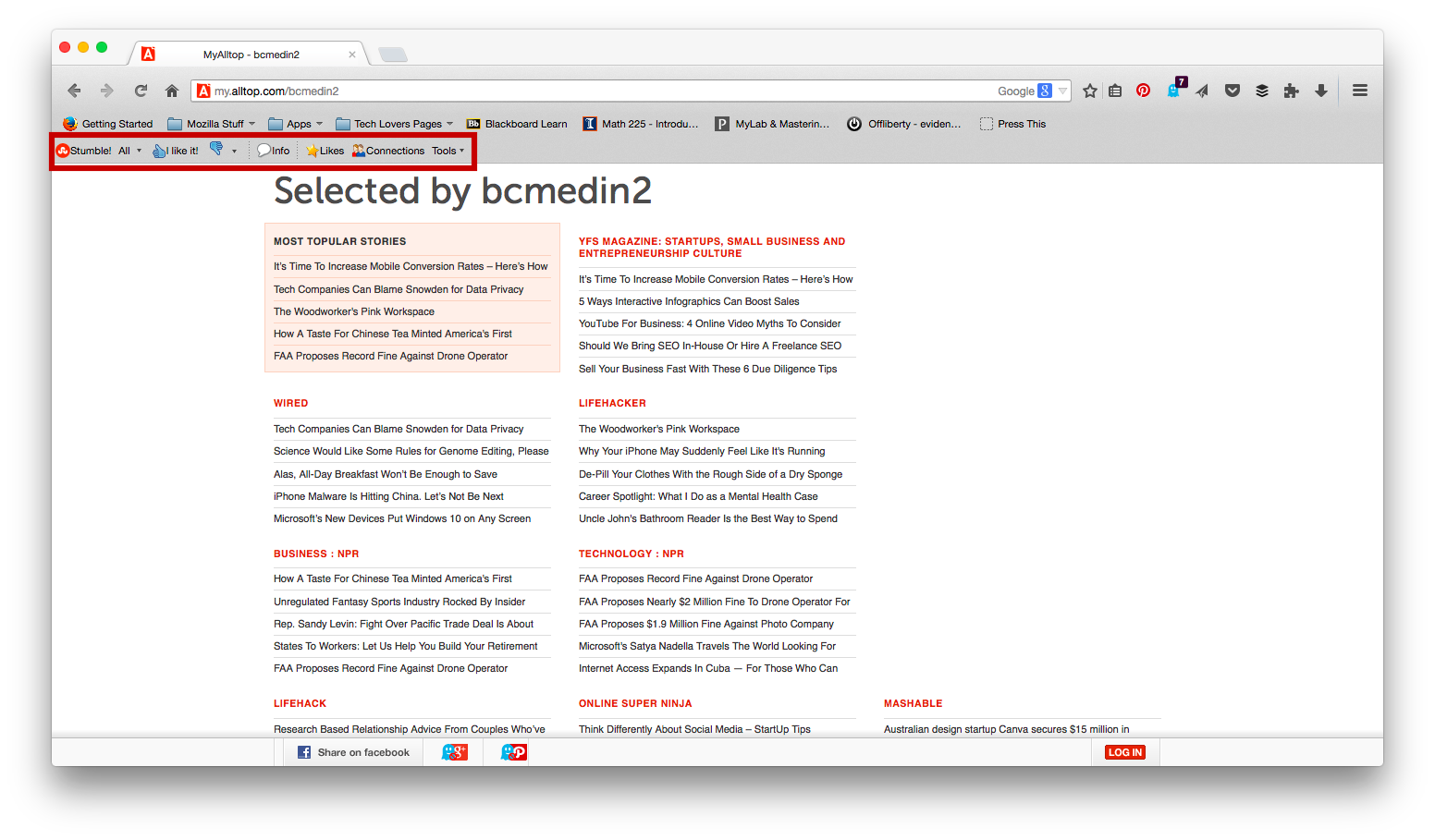 Another discovery engine that I use is Pinterest's guided search. Searching for topics that you're interested in yields various articles that people have pinned.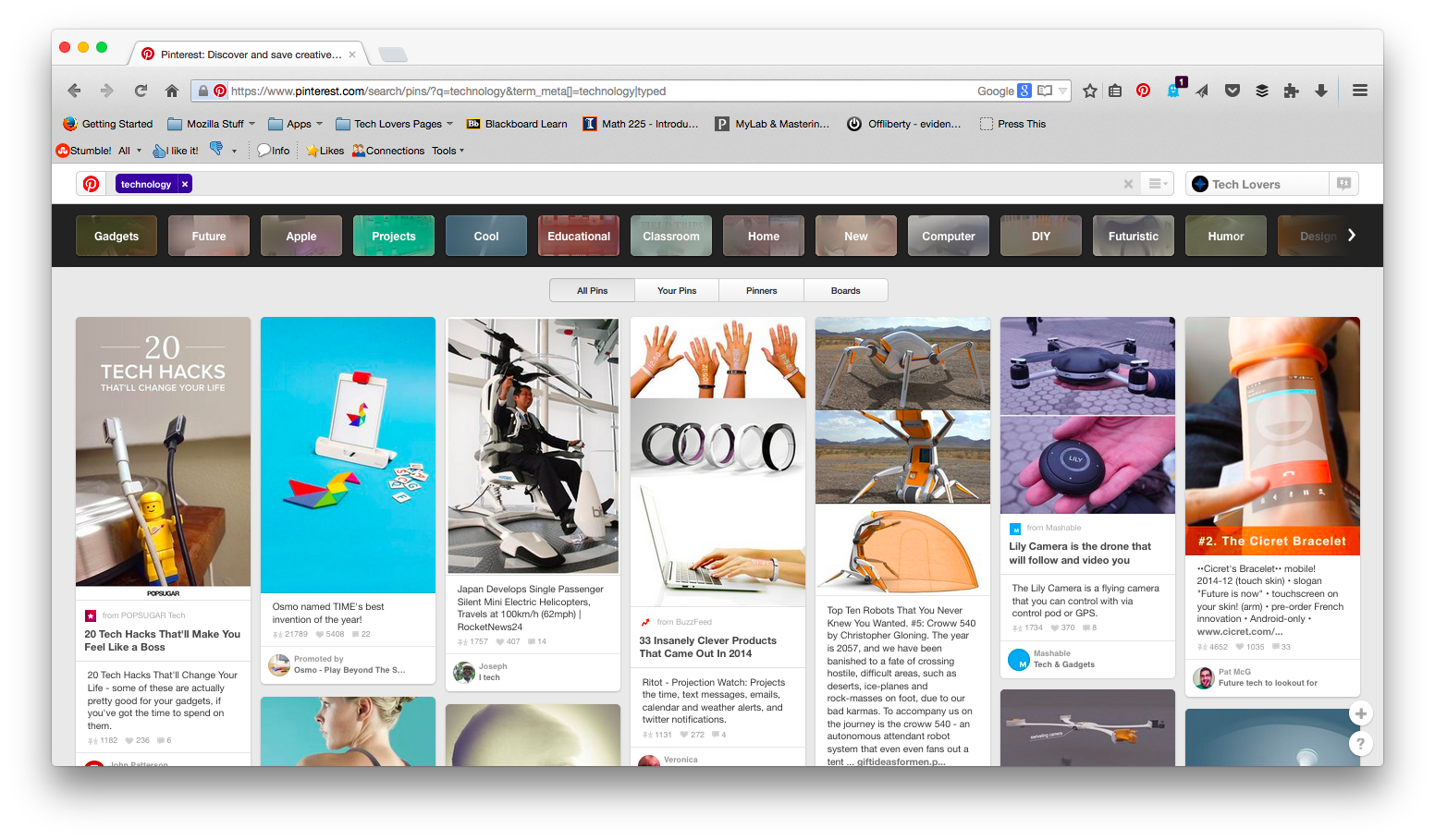 It's easy to find great stuff because other people have pinned the articles so you know they're good.
Most Popular Sections
These sections enable you to grab the most popular articles from websites. Like the Pinterest guided search, you can usually trust these articles are good.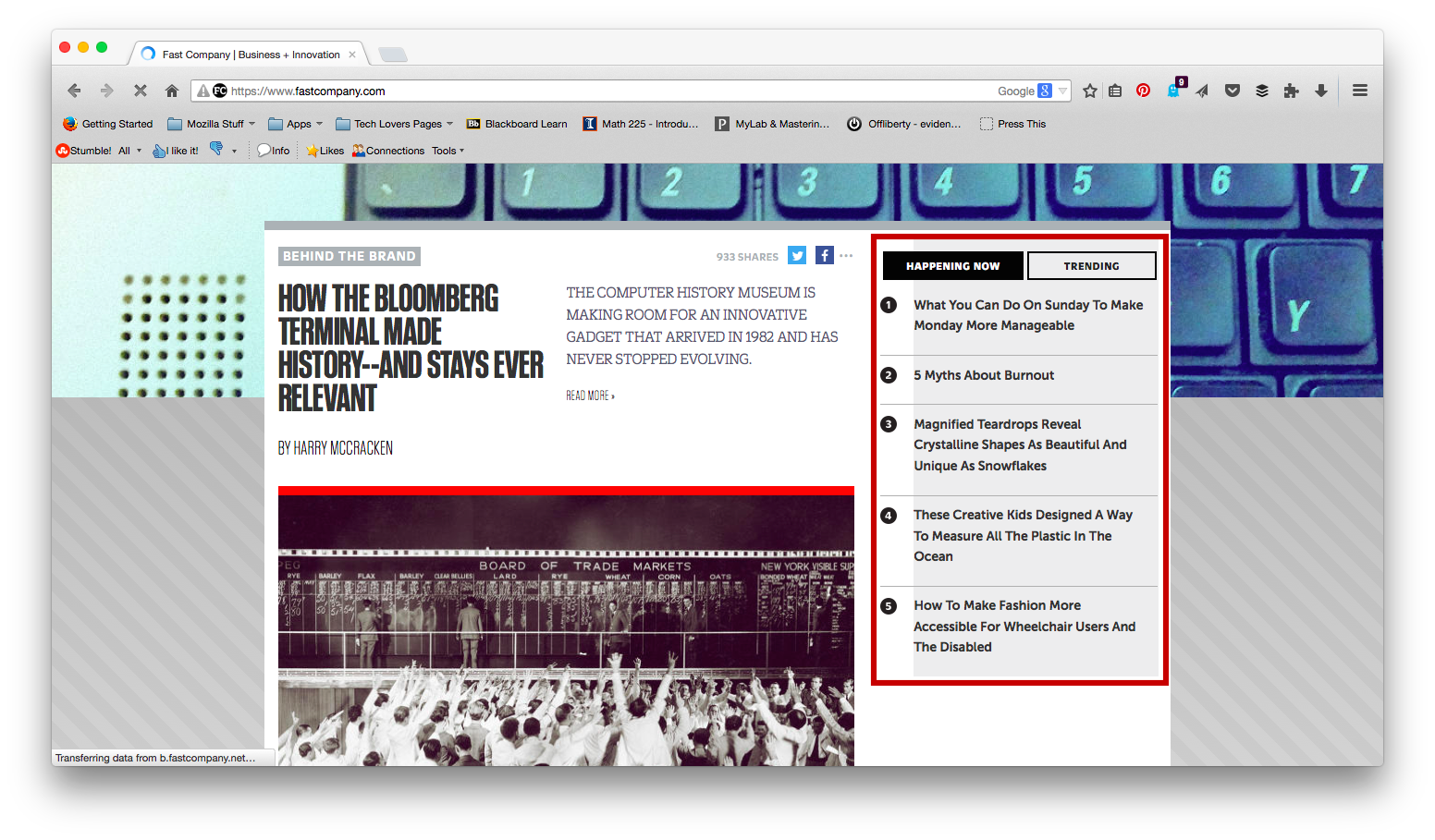 Another great source for popular content is to look at what's trending on social media.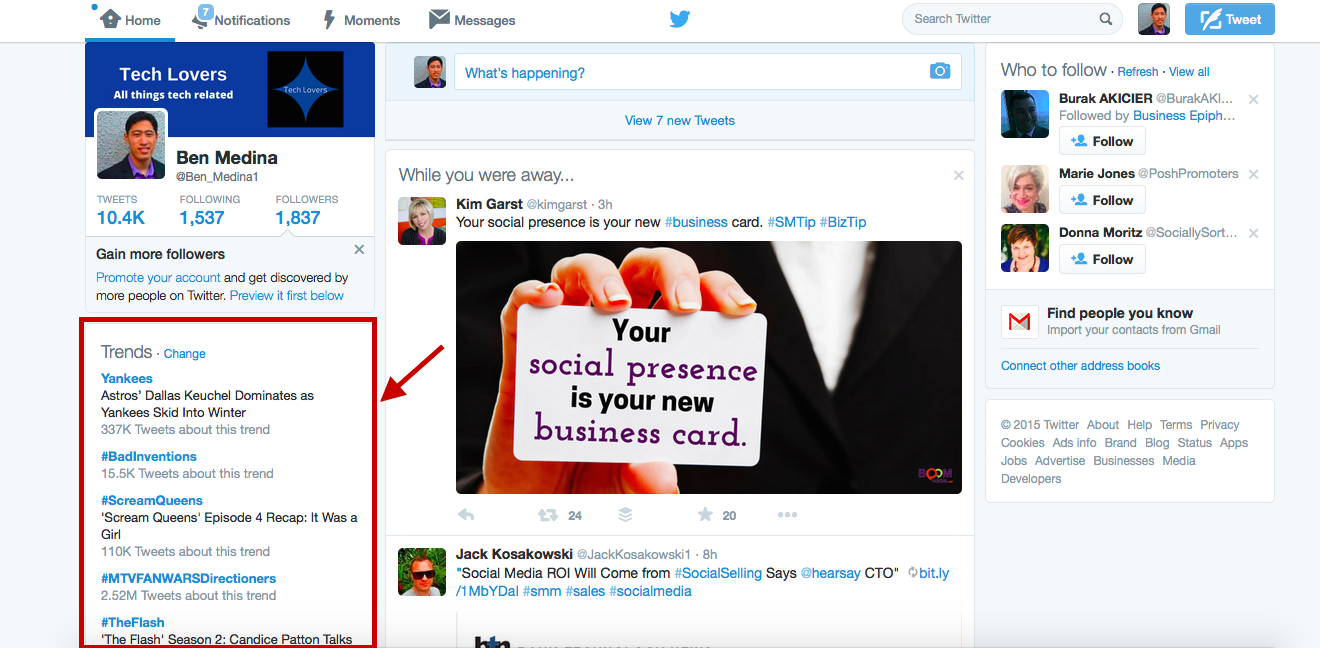 Other Curated Blogs
People make curated blogs to give relevant and good information. It's thus a good idea to look at what other blogs are curating and share the same things.
Some great examples of other curated blogs are kottke.org, Holy Kaw, slippedisc.com, and contentcurationmarketing.com.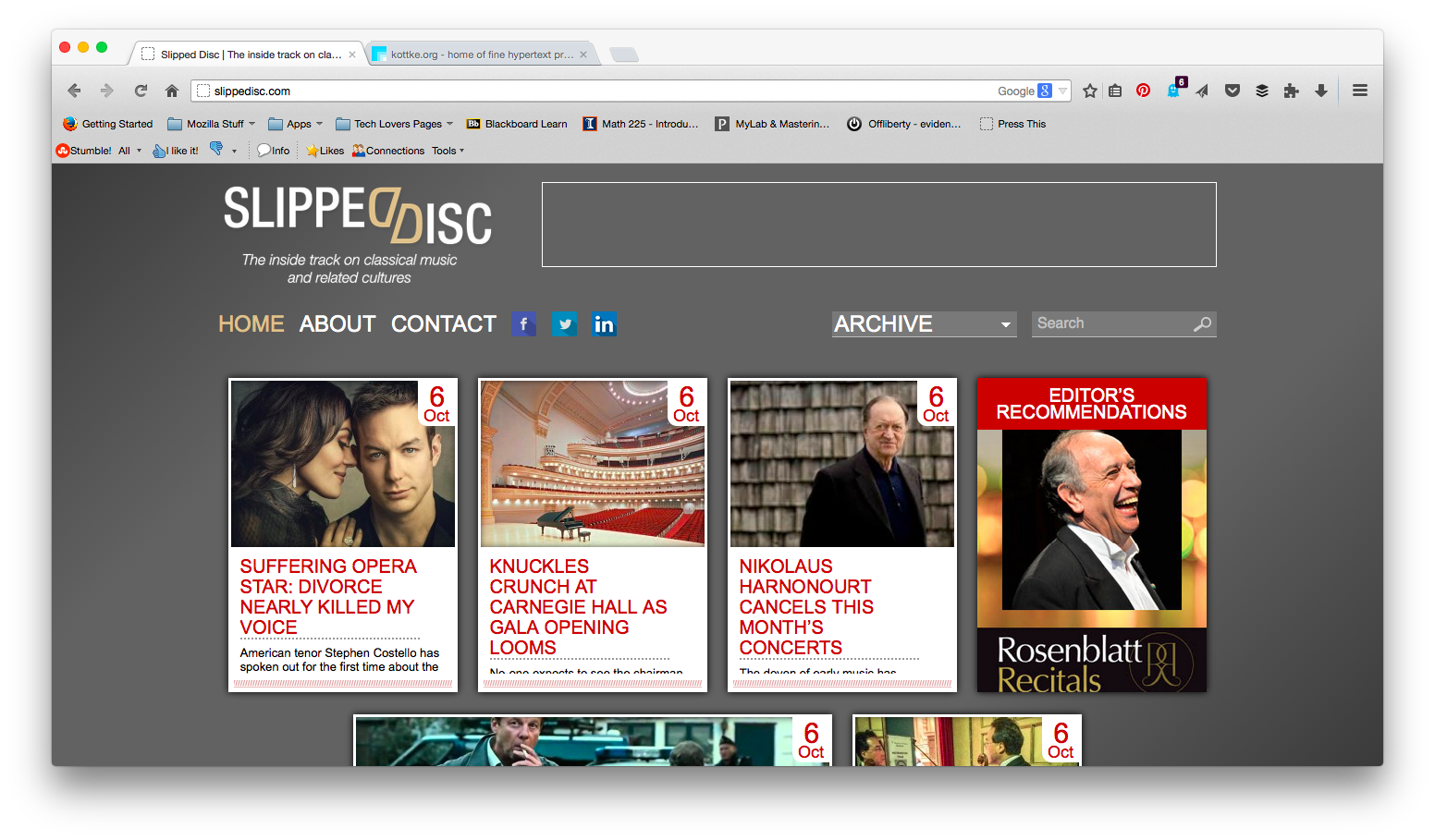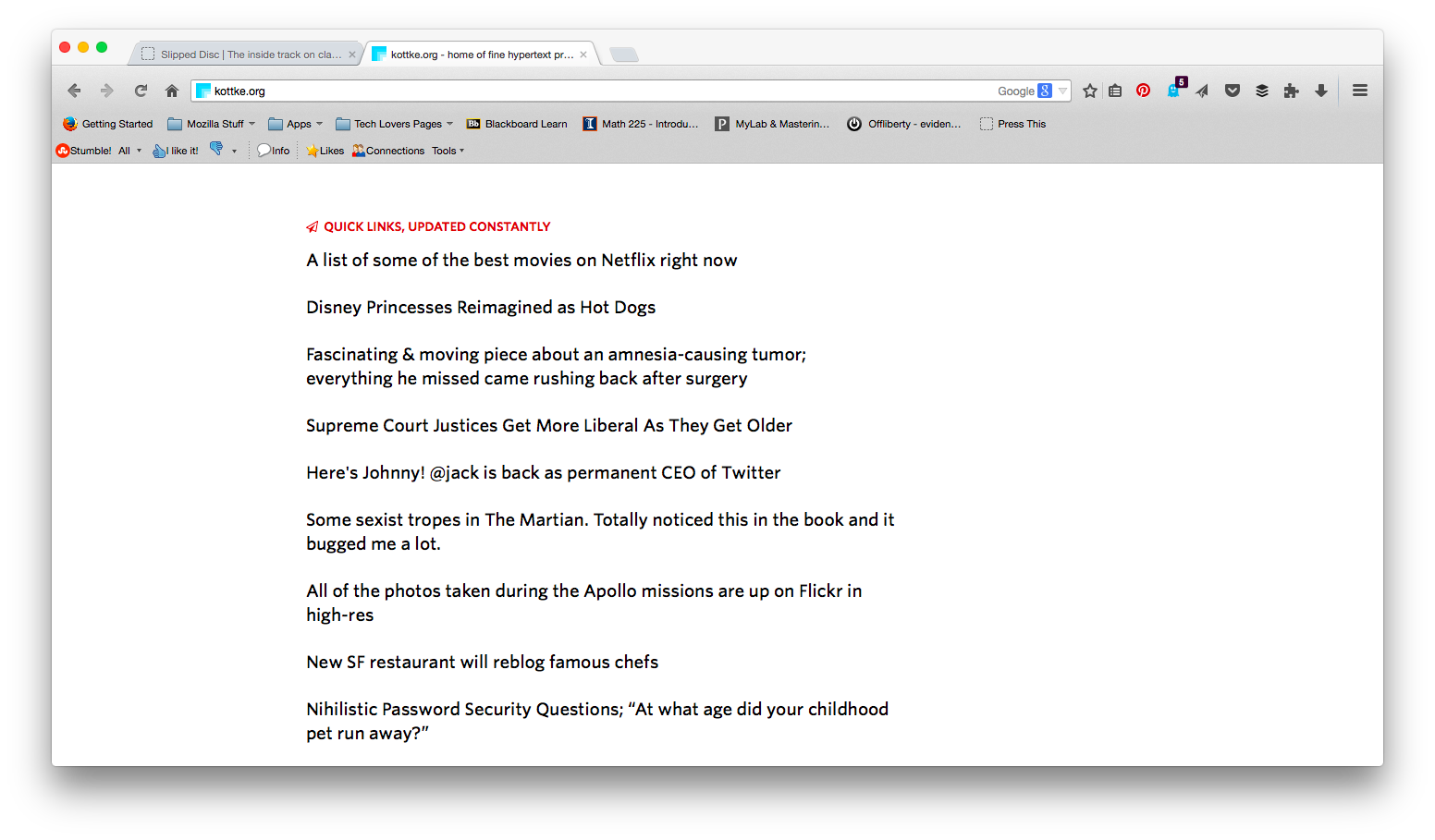 Social Media
While social media is my main way of driving traffic to Tech Lovers, it also is a great source for content. Here's what I do:
Twitter lists/Facebook Groups:
Twitter lists and Facebook groups are created to connect people with shared interests. Like Pinterest searches and Twitter/Facebook accounts (below), you can tap into other people's curation efforts.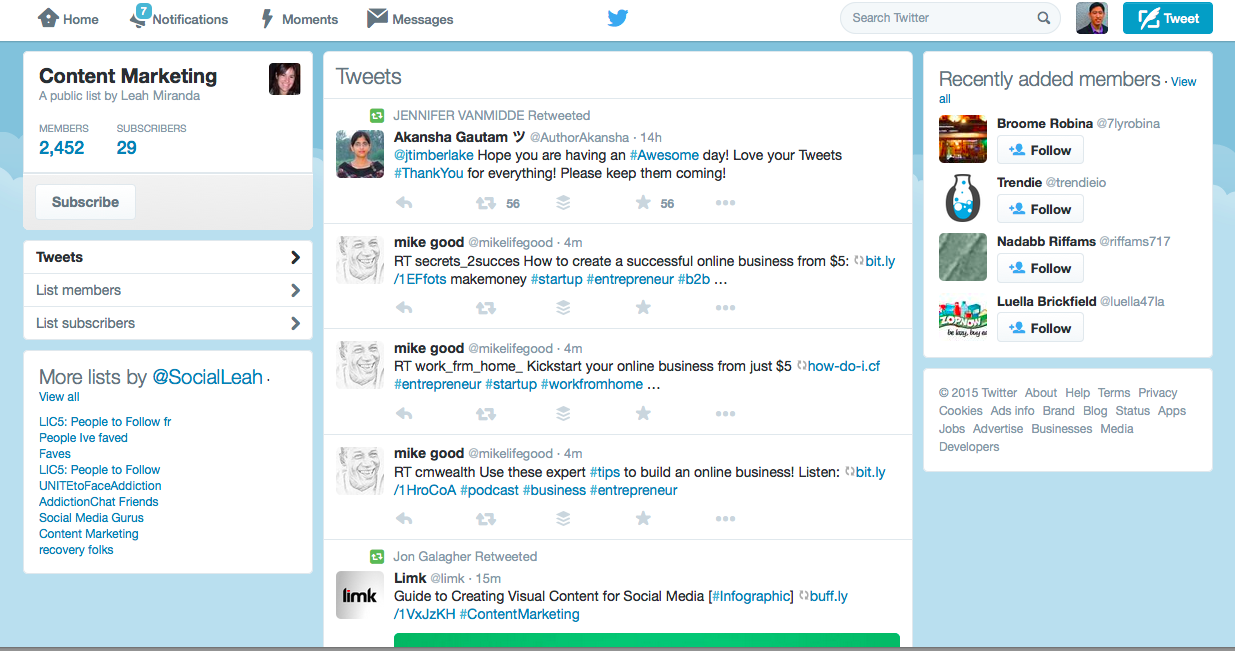 Twitter Accounts/Facebook Pages:
Certain people on social media constantly curate great stuff. Like curated blogs, these people often are great resources. Plus, by sharing their content and giving them hat tips, you'll make them more known. In time, they may reciprocate and help you.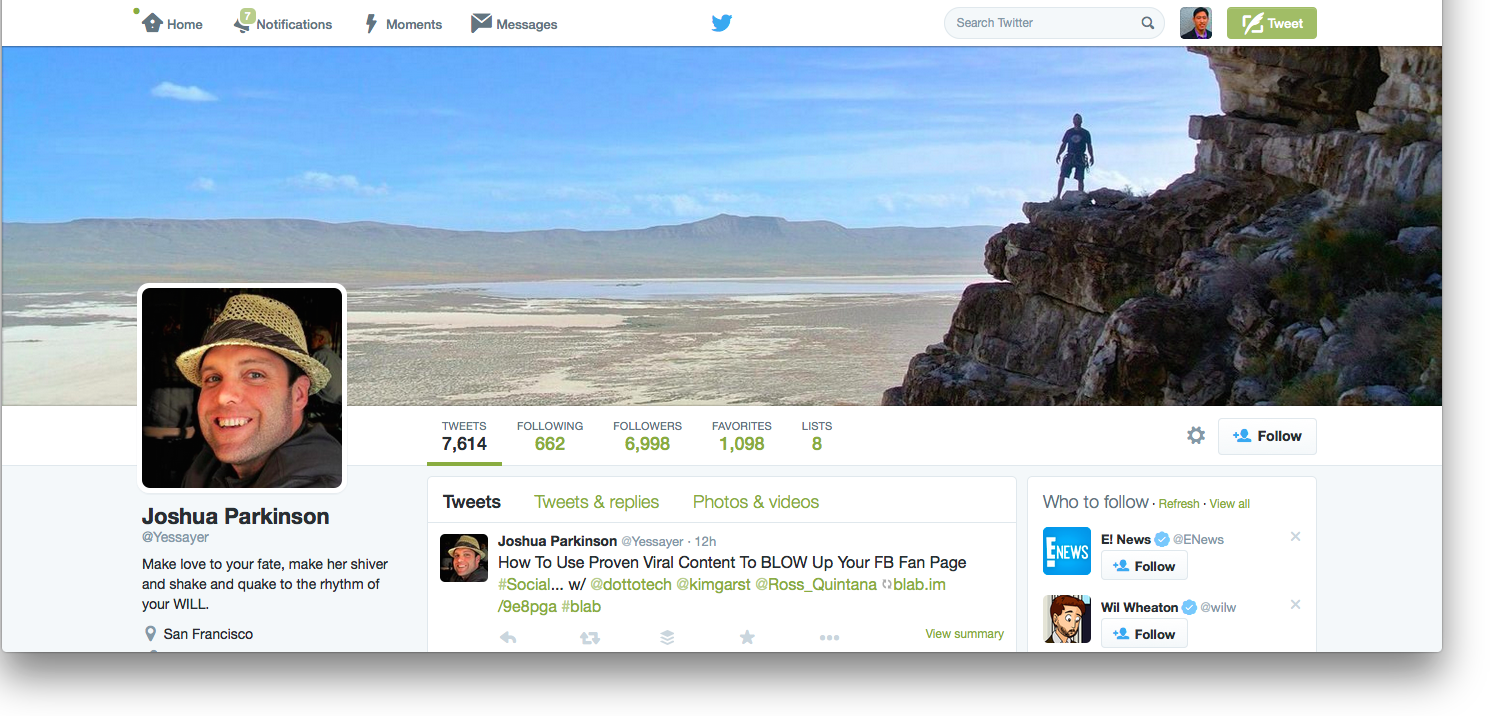 Custom searches:
You can create searches that look for particular topics. This also gives you the opportunity to connect with other members on social media who share the same topics as you.
My main usage of custom search is on my social media dashboard Hootsuite. This app enables you to create custom columns based on whatever Twitter information you want to get.
The columns work like RSS feeds, pulling in information whenever it's fresh. This makes Hootsuite wonderful for keeping tabs on particular searches/topics.
Where do you go to find great content? Let me know in the comments below!