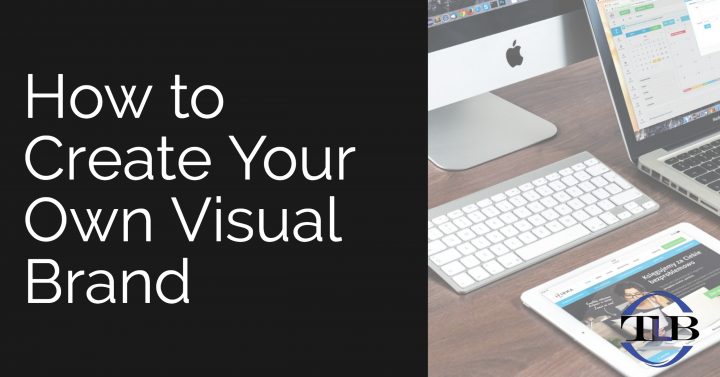 If you're going to create an online profile (especially if you want to get yourself and your name out there) you need a strong visual brand.
I'm going to show you how you create a strong visual brand online so you can get started quick and easy and in no time at all.
Plus, to make it even more cooler, I've put together a mini toolkit with four tools to help you create your own visual brand even faster! Click here to check it out:
And if you want, check out this Youtube video where I cover these things:
Three elements for a visual brand
Logo
The first element that you need to have for your visual brand is a great logo. You need a great logo so that you can reference yourself well and also help you stand out online from the rest of the other people that are online.
A great tool that you can use to help create logos if you don't have the budget to hire a designer is to use the Hipster Logo generator.
Color Palette
After your logo, the next thing you need in order to have a great online visual brand is your good color palette. To do this it's best to keep your color palette to only about three colors.
Your color palette should also have colors that really match well and not distract from each other.
If you have trouble creating a color palette, one great thing you can do is use the Canva color palette generator. This will enable you to generate a color palette simply by using a preexisting photo that you have.
Fonts
After your logo and your color palette, the next thing is your fonts.
Like color palettes, it's best to keep a minimum or small number of fonts on your brand. I recommend about two or three different fonts, but preferably two, so that you don't throw out more fonts than you need to and confuse the people who see you.
Now that we've covered all the three elements, let's go over some power tips when you create your visual brand.
Power tips for visual branding
Stay consistent
The first power tip I have is to stay consistent with your branding in every part of your online profile.
If you start becoming inconsistent, it will easily confuse people and they won't even know whether you are who you say you are.
This means you need to be consistent with your visual brand on graphics, your business cards, and (most importantly) your website.
Take some time to think it through
Remember to give yourself time to create your visual brand. You wanna make sure that it connects with you and who you are and what you're trying to represent.
Also, don't be afraid to change your visual brand if it doesn't suit you the first time.
Over to you
I hope these tips will help you create your own visual brand! I know that it seems hard, but it isn't complicated. And to help make it easier, be sure to grab my toolkit of the best visual brand tools:
How do you create your visual brand? I'd love to hear your thoughts! Leave a comment down below.