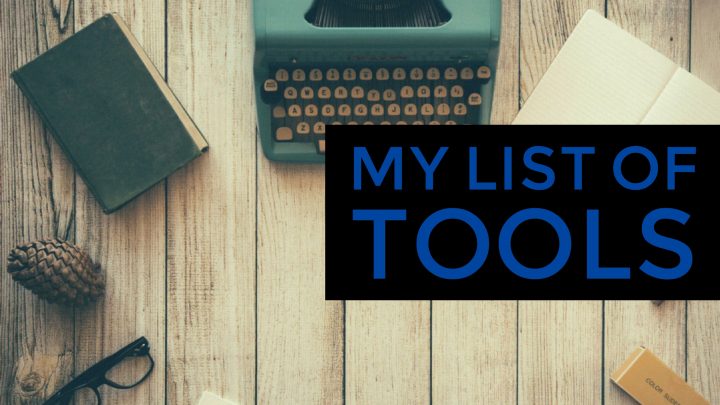 This post is the last of a three-part series where I talk about starting a blog and all the things you need. 
Over the last two posts I've talked a lot about essentials that you need to get started with your blog. I've also talked about why it's important that you have a blog and how it can help you establish a great reputation online.
But as they say nothing in life is free.
And with so many tools out there, it can be hard to know where you should invest your money. That's what I'm going to cover in this blog post.
Note: If you want the whole blog post series in PDF format, click the button below:
Hosting
To really create a great blog it's best to use one that is self hosted on an existing web domain that you purchase.
Why should you use a self hosted blog?
Why not one built off of platforms like wordpress.com or Blogger?
There are three reasons why:
Self hosted blogs enable you to have full customizability over your blog. This is important because many important pieces of software only work on self hosted blogs.
Self hosted blogs come with their own domain name. It's important to have a domain name because it helps you set yourself apart from the rest of the crowd.
Existing email addresses are included as well. When you have an email address with a domain name that you've chosen, it lends a far more professional touch then a Gmail or iCloud email account.
There are many hosting companies out there that let you not only purchase hosting but also buy a domain name for free. My recommendation is Bluehost (that's where this blog is located). You can get started for as little as $32 the first year. That's a small price to pay for a great online asset.
WordPress Theme
When you set up your site, there are a lot of different systems that you can use. I recommend WordPress – here's why:
Organization is easier. Once you have the basic template of your website all set up, you can simply create content without thinking about how it will look.
Not hard to get started. Creating pages and blog posts is as simple as typing in text and inserting images. Everything is WYSIWYG.
It's customizable. If you like tinkering with the back-end of your site or you like to customize elements, you have that option.
Plugins help you create anything.  If you're someone who doesn't like coding, you can usually find a plugin that does what you need.
The key to having a fantastic WordPress blog is to make sure you have a great theme that fits with your plans and your subject.
Now there are many ways you can get your WordPress theme:
You can download it from the WordPress repository. These free themes are great if you're a student or just doesn't have a lot of money. The downside is that these themes are often very limited in functionality and very generic.
You can purchase a theme from a WordPress developer website. Sites like StudoPress and Theme Forest are examples of great WordPress developer sites. To help save time, you can use one of these themes, but the price will vary depending on the complexity of the design (I got my theme from Theme Forest – it cost about $60).
You can create your own theme. This is something I personally am working on mastering. Even though I'm using a purchased theme, building a WordPress theme is a great way to learn web design skills. But it requires an understanding of HTML, CSS, Photoshop, PHP, slicing images, and a whole host of other topics that you might not be interested in.
Email Service Provider
An email service provider is a type of software that enables you to send mass emails.
The email service provider market is filled with all sorts of options ranging from free like Mailchimp or Mailerlite to high-end software like HubSpot or Ontraport.
If you're looking for the best option, my recommendation would be Convertkit. This is the program that:
has integrations with all sorts of other programs
is extremely easy to use
has automations so you can customize your messaging and
a great support team that is truly dedicated to helping you succeed (I've sometimes sent questions related to marketing over to them and they always come back with great answers).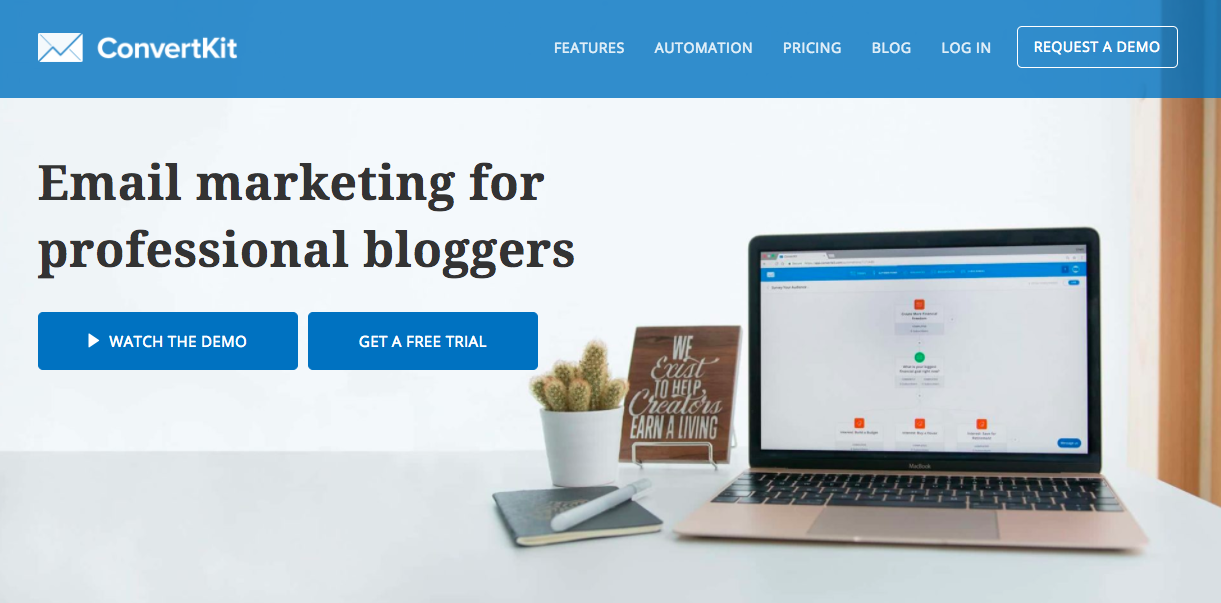 Landing pages and Opt-ins
An email service provider is just an expensive piece of software if you don't have email subscribers.
In order to get email subscribers, you need software to will help you entice them to sign up for your email list.
The best way to do this is to create lead magnets that offer additional value in exchange for an email address.
But even if you do this, you will still need software that can catch the emails and delivers the free products.
My recommendation?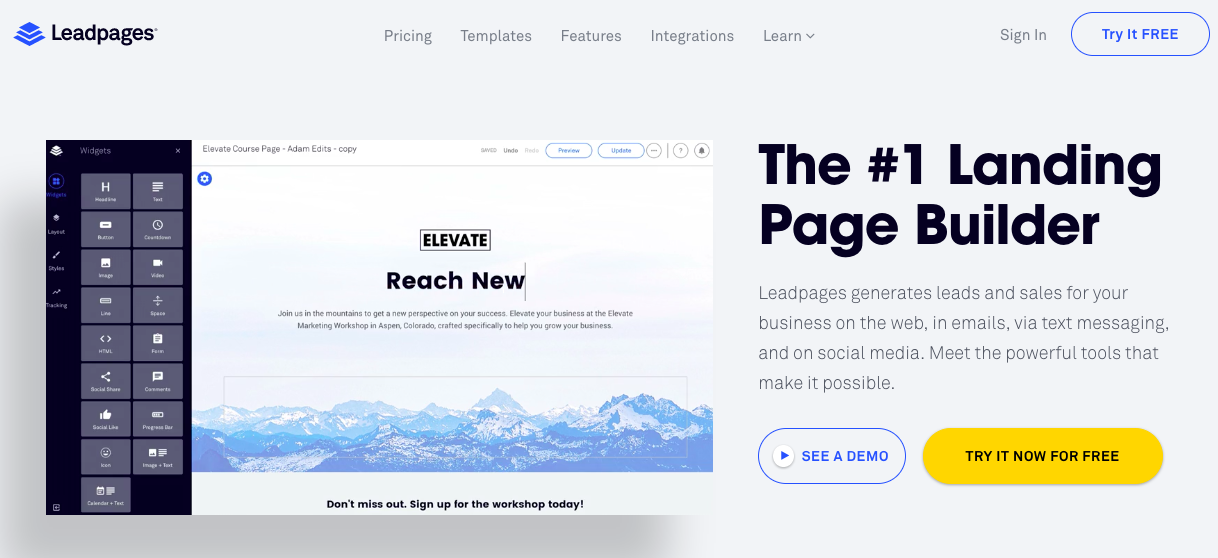 Leadpages is the premier landing page and lead generation software. It's super customizable, drag-and-drop, and not that expensive (at the cheapest, it's $37 per month).
Note: you may be wondering why I'm recommending you use both a landing page software and an email marketing software when they both do landing pages. The reason is that landing page software is specifically designed to get people's email addresses.
If you don't have the budget and have to choose between the two, I would recommend just getting Convertkit because Convertkit gives you everything you need. Whereas if you just got Leadpages, you would still be missing an email service provider.
Note: If you want the whole blog post series in PDF format, click the button below:
Social Media Advertising
Using social media advertising (especially on Facebook) is a great way to jumpstart your list growth. You can get started with using Facebook Ads for as little as $1 a day.
Here's some further reading if you want to learn more:
Social Sharing
I use a plugin on my website called Social Warfare. This is an $30/year plugin that enables me to customize what happens when my blog posts are shared.
In particular, this plugin will help you optimize your blog post sharing on Pinterest.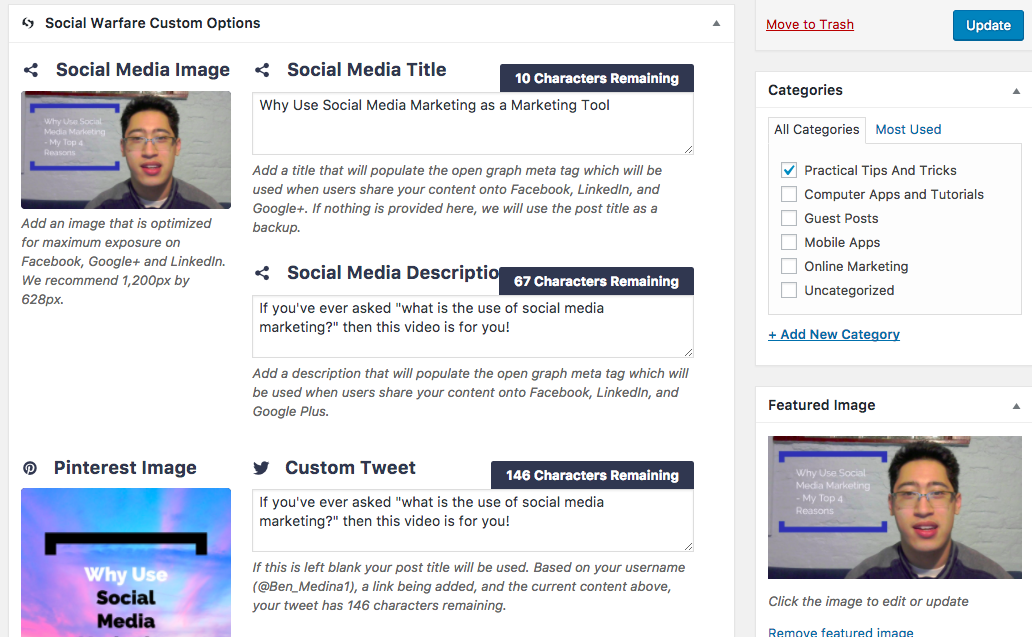 Note: If you want the whole blog post series in PDF format, click the button below:
Social Media Management
It can be very easy to try and manage social media without a plan. But it is one of the main ways by which you connect with your community online. It also offers opportunities for you to:
create blog content
Drive traffic to your blog
grow your email list
A good all-around to all that you can use if you're just getting started is Buffer. This was the tool that I use when I first started and it's what got me interested in social media management.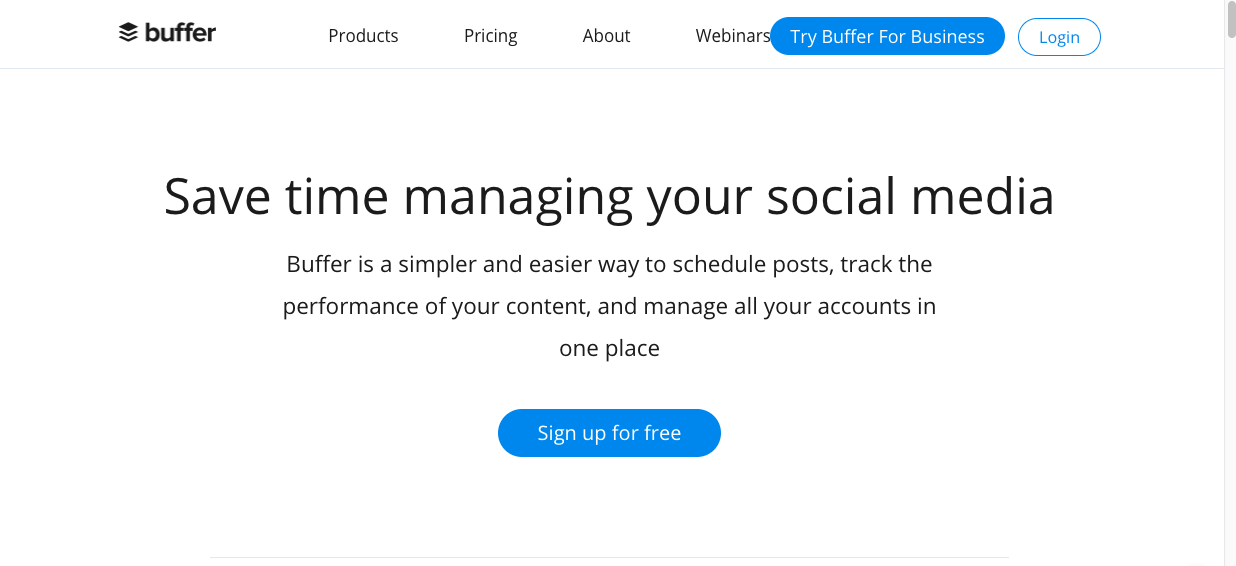 Once you've got more accustomed to managing your social media, you can upgrade to more advanced programs. Here are the ones that I use right now:
Final Thoughts
I noticed this list sounds really long and complicated. You might feel overwhelmed by how much is required – however, if you want to be considered as a professional, these tools are must-haves.
Having said that, I also believe that you should not simply grab a tool if you do not know how to use it.
To help you save money (because I am a huge believer in not going into debt when you are starting out online) here's what you do:
Check out the company and pick up a tool that works best for your budget. These are the tools I recommend, but feel free to shop around.
If the company offers a free trial or a coupon code, take advantage of it to test out the software. Once that trial ends, open an account and pay for a monthly plan. This way if you feel it's too expensive you can always cancel.
Once you feel comfortable with the software, upgrade to an annual  plan to save yourself a hefty bit of money. Annual plans can save you as much as 30-50%, which is a very good deal.
Note: If you want the whole blog post series in PDF format, click the button below:
Additional Reading
Do this to stand out from the crowd online.
4 Elements That Every Blog Should Have
Which tools do you use? Let me know in the comments below!