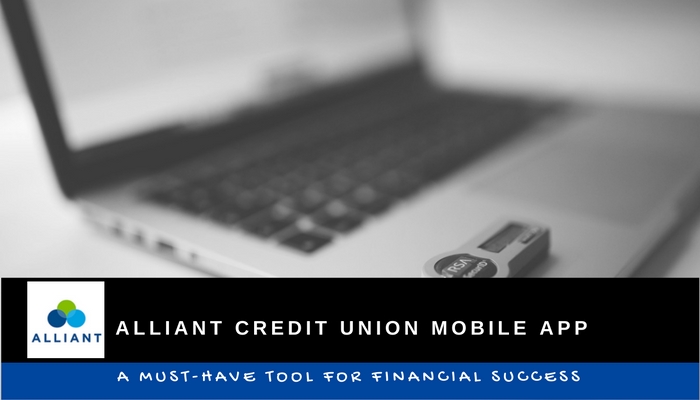 So this is my first app review ever! What a way to bring in the New Year. Probably I'll do more reviews like this.
Just to be fully transparent, Alliant contacted me and asked me to review this app. (though to be honest, I was planning on doing it anyway -it's that good!) I haven't been compensated in any way for this post – except for the screenshots, which were given in order for me to showcase features without exposing my personal information. 
Now that we've covered that little bit of housekeeping, let's get to the main event!
Ever heard of the phrase "high tech credit union?" It probably sounds like some sort of marketing buzzword, and to many people in the credit union business, it's an oxymoron.
Credit unions, despite their notoriety for good customer service and taking care of members, aren't known for being particularly high tech.
Given this, you might not think its possible. But there's good news! Thanks to the new mobile app from Alliant, they are one of the first credit unions, if not the first, for which this moniker is true.
I first discovered this new app when I downloaded the release version when it was Android only. I've loved Alliant since I first join them as a member this year, and this is an absolute must- have. If you are an Alliant member, you need to download this app. Here are my top features that hopefully will convince you to download this.
Deposit on Screen
This feature of the app gives you the ability to look at your deposit amount from the home screen. In a sense, this is like encouraging you to keep looking at your finances the way you check your phone for the time.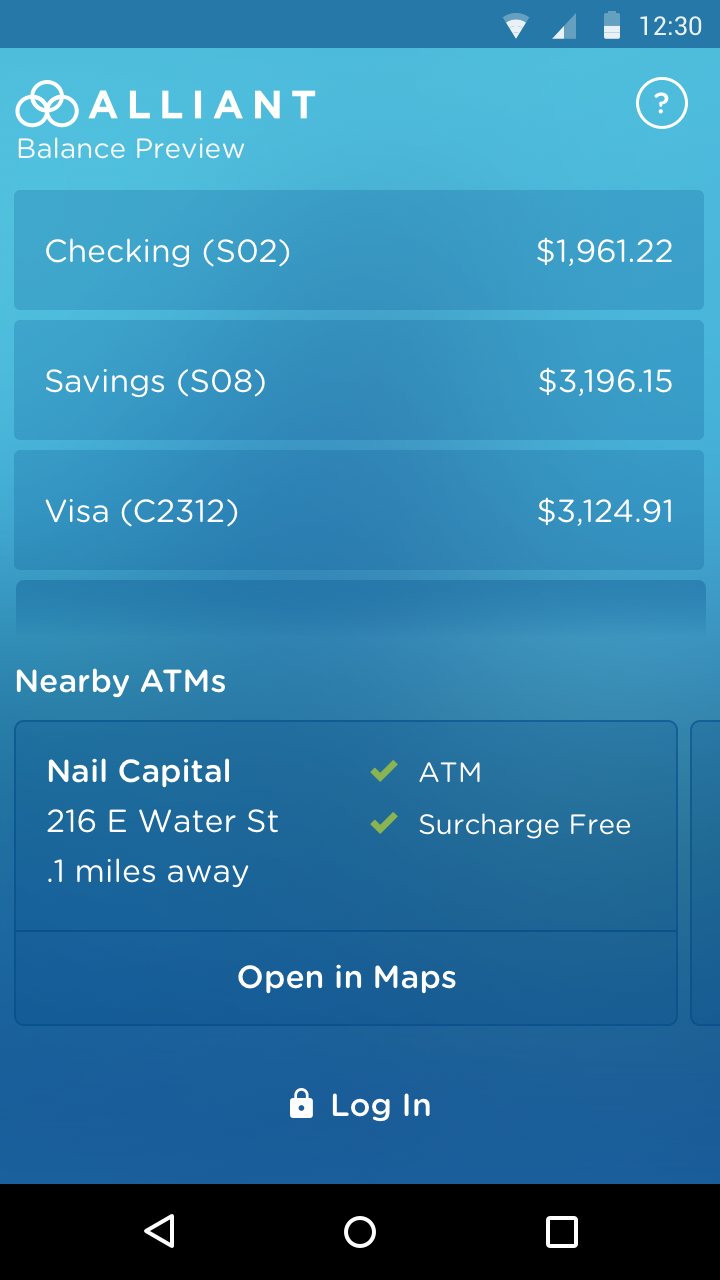 And in case you're worried about your privacy, you can disabled this feature from the settings screen and the app.
6 Digit PIN
With the old version of the app, you had to give your account name and password to access your data. This is a very secure method of ensuring that no one touches your data.
But it also created many problems. What if you forget your password? Or your security questions? If you answer the question(s) too many wrong times, your account will be locked – not a good situation if you need to check something urgent.
The new version of the app allows you to enter a 6 digit number and you can access your account instantly. And like the screen deposit, you can disabled this feature from the settings if you so wish.
Search Functionality on Transactions
This is one of my favorite features of the app. In essence, it lets you find transactions that are important to you.
Here's a example of how this feature can be used: say your friends borrow money from you for a road trip and you need to ask them to pay you back. You remember where it took place, but you forgot which day of the week. Using the search functionality, you can find which transaction occurred and then ask them for money.
Account Information
I don't know about you, but I haven't memorized my Alliant Credit Union account number. If you're like me and you have to get banking information related to your account, you might not have a computer available to look up stuff. Thanks to this app you now have this information in your pocket.
In-App Messaging
This is very useful if you need to contact someone at the credit union for an emergency. It usually takes about 1-2 business days for a response.
Nearby ATMs
One of the problems of using a credit union is that there is no physical form location for you to grab cash. Luckily, the app has a section where you can search for any ATMs near your location. The app will also notify you if there are any surcharge fees you'll have to pay. And in case you're worried about fees, Alliant will repay you up to $20.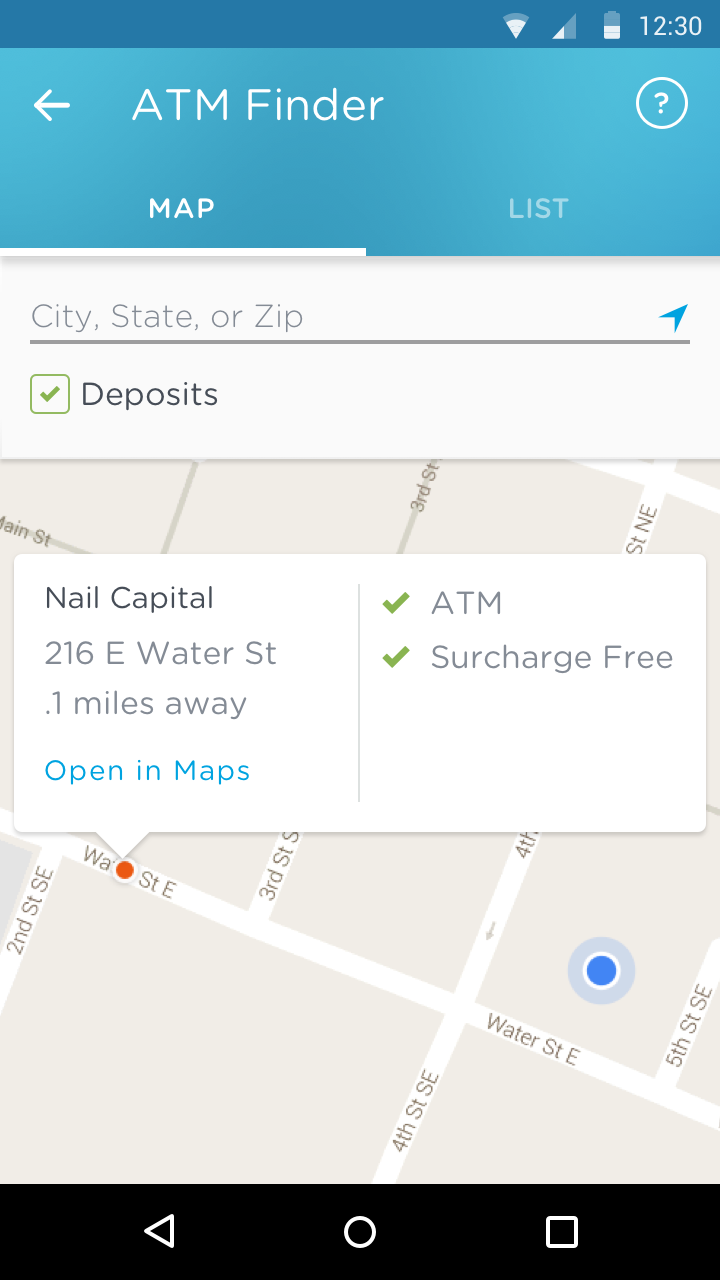 Another great feature of the ATM search functionality is the ability to find ATMs where you can deposit money. This can be useful if you're don't want to deposit checks online.
Online Budgeting
Curious about  how you're spending your dollars? Trying to plan out what you're going to spend? In the app is a section call "Budgeting". You can tag expenditures and then create a budget for a particular type of particular expense.
The only problem with this feature of the app is that the budgeting platform is not native to Alliant. This creates an app-in-an-app experience that sometimes can breaks.
I hope these 7 features will convince you to use this app! If you want more information, you can go to Alliant's home page.
Which of these features is your favorite? Let me know in the comments!