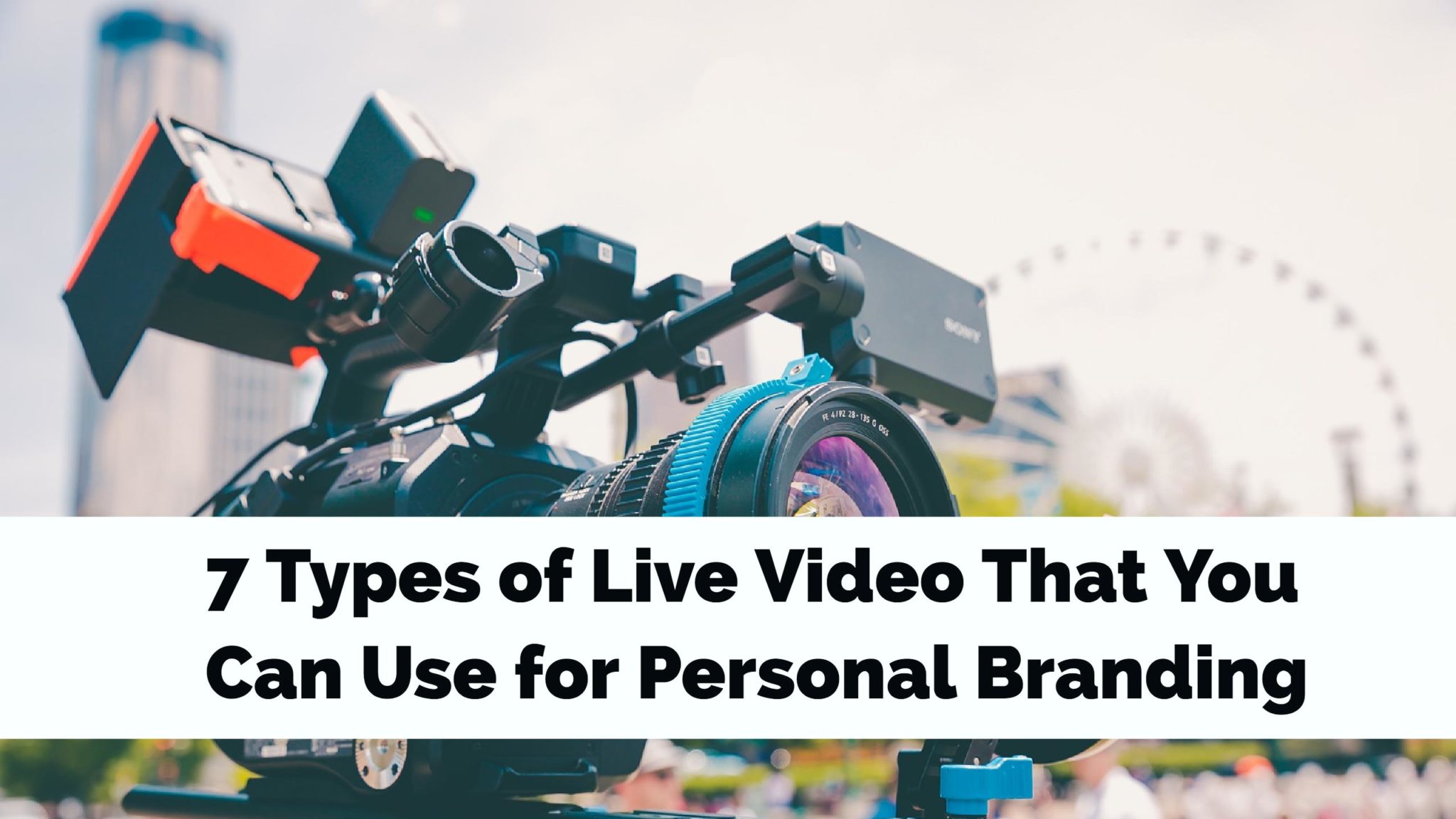 I first discovered live video while attending a social media conference in 2015. Like many people then, I was hesitant of using live video, mostly because I didn't know what to do live video of. (I also didn't think I didn't think I was the right person to do live video.) Today I use live video fairly often, especially on Facebook. To help other people from being in the same position as I was, here are seven different ways you can use any live video platform.
1. Q&A
Q and A's are a very good way for you to develop a very strong connection with your audience. Here are three tips for you to make the most of this type of video.
Ask Questions in Advance
Make sure to ask people for their questions in advance. This gives you some starting material that you can use.
Answer Questions in Real Time
During the live Q&A, after you have done your questions, be sure to read the comments to see if people are posting any other ones. You might be surprised how many people ask questions during the actual video.
Don't Feel Bad About Missing Stuff
Remember that just because it's a Q&A doesn't mean you have to answer every single question that it's thrown at you. Just let your audience know that if you miss any questions you will respond to them afterwards.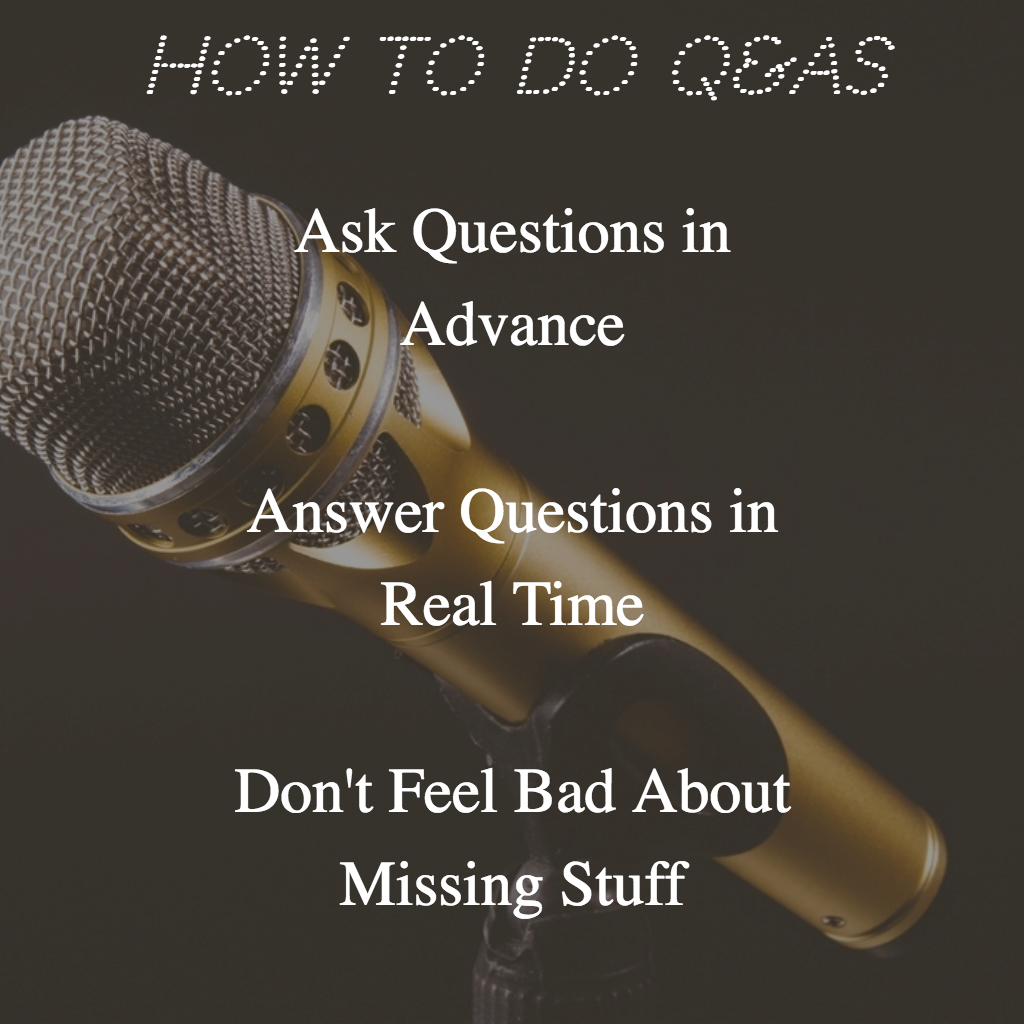 For a great example of live Q&A, check out Peg Fitzpatrick's Facebook page.

2. Behind The Scenes
Here is a common business quote that you may have heard before: people buy from those they know, like, and trust. And one of the best ways for you to connect with other people is to show the inner workings of your life. Don't be afraid to give them a tour of how you do things.
Remember to not get too non-emotional – the goal is to be relatable to your audience, not turn them away. A good tip for being relatable is to try being humorous or funny. Everybody always likes a good laugh.
3. Tips and tricks
Tips and tricks are some of the easiest ways you can use live video. They are also some of the most valuable content that people can receive. There are two places where you can find these tips and tricks to show:
Your own tips and tricks. A good place to find these is on your own blog post.
Other people's content. This is a good way to find tips and tricks when you hit a wall. Always be sure to give credit by linking the source in your post.
4. Blog Post Explanation
This is a good way to drive traffic to a recent blog post that you've written. In essence, you are delivering the same content but in vocal form.
Don't forget that you can ask questions about the material later. This can give you ideas for how to polish your content to make it even better.
5. Events
If you're at or are hosting an event, use live video to attract even more people. While they may not be there physically, live video is the closest thing to it. Here are some examples of events that you can use:
Speeches that you give
Live Performances
Favorite Talks at Conferences
Interviews with Fellow Colleagues.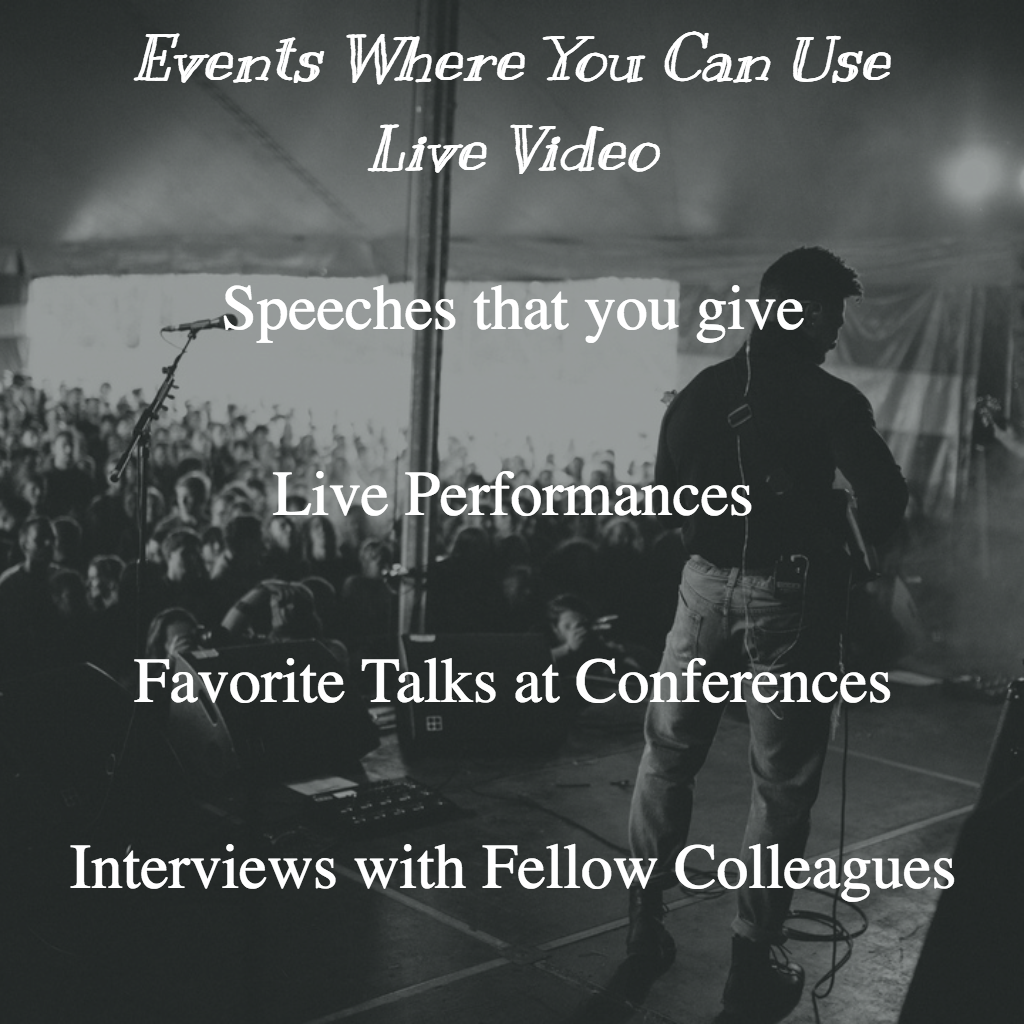 6. Product Reviews/Demos
One of the great ways to use live video is to use it for product demos and reviews. These products can be your own or other peoples' products. Don't forget to give information of where people can buy the product and be sure to keep it informational – do not sell.
7. Promotional codes/coupons
You can use live video to give away promotions and coupons to your fans. You should show how people should use the coupon. Again, be sure to answer any questions that people have at the end of your live video.
I hope this has given you some ideas as to how to use live video. If you want even more, you can grab my FREE Facebook Live Toolkit to get yourself started!
Save