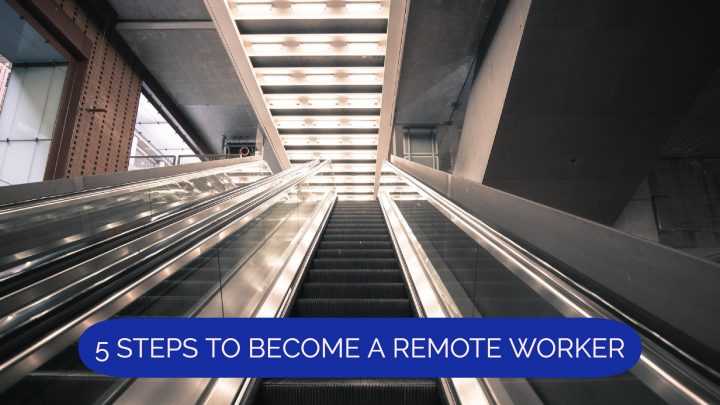 Does the thought of working away from a cubicle or office make you cringe? Do you think that the idea of working from home is ridiculous or at most, impossible?
Believe it or not, it is possible to make a living working from your living room. 
But most likely you're wondering why you should even bother. Well,
Jenna Brown
at
techacute.com
explains why. The main reason? Flexibility:
Telecommuting offers a work-life flexibility that you won't find anywhere else. There's no commuting, and you don't have to worry about a coworker stealing your lunch from the breakroom. Because, when your kitchen is the break-room, all the food is yours. Plus, you can work in your pajamas (except when you're asked to video chat for an important meeting; then, you better put some nice clothes on).
That sure sounds like something that everybody would love!
So how do you go from cubicle worker to mobile worker? Jenna goes over some very simple steps that anybody can take.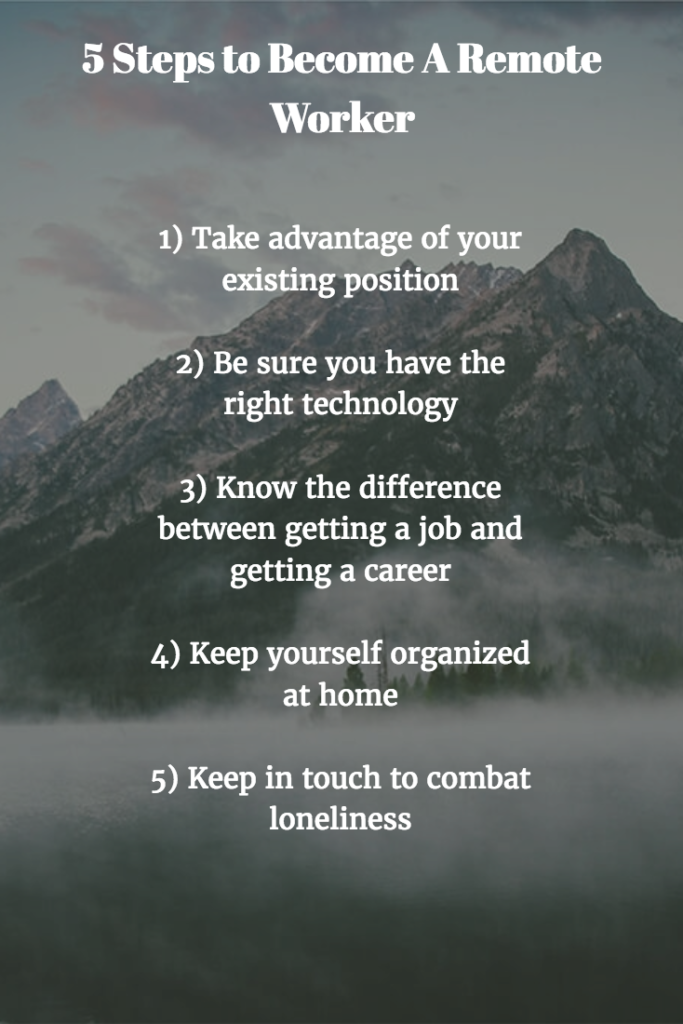 1) Take advantage of your existing position
Don't try to search for something when you can use what you have. According to Jenna, "[i]t's possible to perform your current work duties at home…ask your boss if he would consider making yours a remote position."
Find that isn't working? You can still take advantage of job search boards. Jenna recommends searching for these phrases:
Telecommuting jobs
Work at home jobs
Telecommuting
Remote worker
Remote worker wanted
WAH
Jenna also points out an important caveat to searching online: be sure you are who you say you are. "You need to have the skills necessary to perform all the duties required…Don't waste your times applying for jobs you're not qualified for."
Speaking of skills…
2) Be sure you have the right technology
Having the right tools can make or break your chances of getting work.
For example, if the job requires Adobe's Creative Suite (CS), you better have Photoshop, Acrobat, InDesign, and Premier Pro or After Effects installed on your hard drive or a plan to get them there quick.
There are many ways for you to get the right tools. Most software allows you a free trial along with discounted prices if you pay annually. And if you are a student, or you know someone who is a student, you can get educational discounts as well.
3) Know the difference between getting a job and getting a career
You might be thinking, What's the difference? Why should I care?
The reason is this: you need to know the difference between a simple one-off project and a career. And there is a BIG difference.
If you're looking for a job, you've got options, including customer service, sales, virtual assisting, medical transcriptionist, and tutor. These jobs don't pay very much, and there's limited opportunities for growing a business.
One-time projects are great for small jobs, but you aren't making as much money and you don't have resources to scale.
If you're looking to build a career, there are many more opportunities for increasing your wealth. The best way is to start your own at-home business. You're the boss, and you have unlimited earning potential.
Don't know where to start? Try doing a service-based or consulting business to get the ground running, and later on transition to making some sort of product. Or you can make money by becoming an affiliate or brand ambassador and promote other peoples' products and services.
4) Keep yourself organized at home
Being organized when you're in the comfort of your home is challenging. There's all the little chores you have to do. Ditto if you've got kids/pets; then it can be Mission Impossible.
And let's not get started on the temptation to try to blow off work and procrastinate.
The key? Keep a routine.
According to Jenna, there are three things you should do:
Create a daily schedule that you can keep consistent
Schedule breaks for lunch and between working periods
Try to stick to normal working hours, unless you have a boss who wants something else
And there's one final tip that she gives.
5) Keep in touch to combat loneliness
Since you're working alone, it can become easy to lose touch with others. And if you're an extrovert like me, it can actually drain your productivity. Believe me, I've had moments where my loneliness has made me unable to keep a working schedule.
To fix this, Jenna recommends keeping in contact with your coworkers and colleagues.
Schedule meetings, even if they're just to catch up. This is going to help you feel connected to your work, your team, and your company as a whole. If possible, set up a group chat where you can stay connected during scheduled business hours.
Jenna's tips can help anybody get their dream job of working from home. Check out all her tips on her post at  TechAcute.
Which one of these ways is your favorite? Let me know in the comments below.