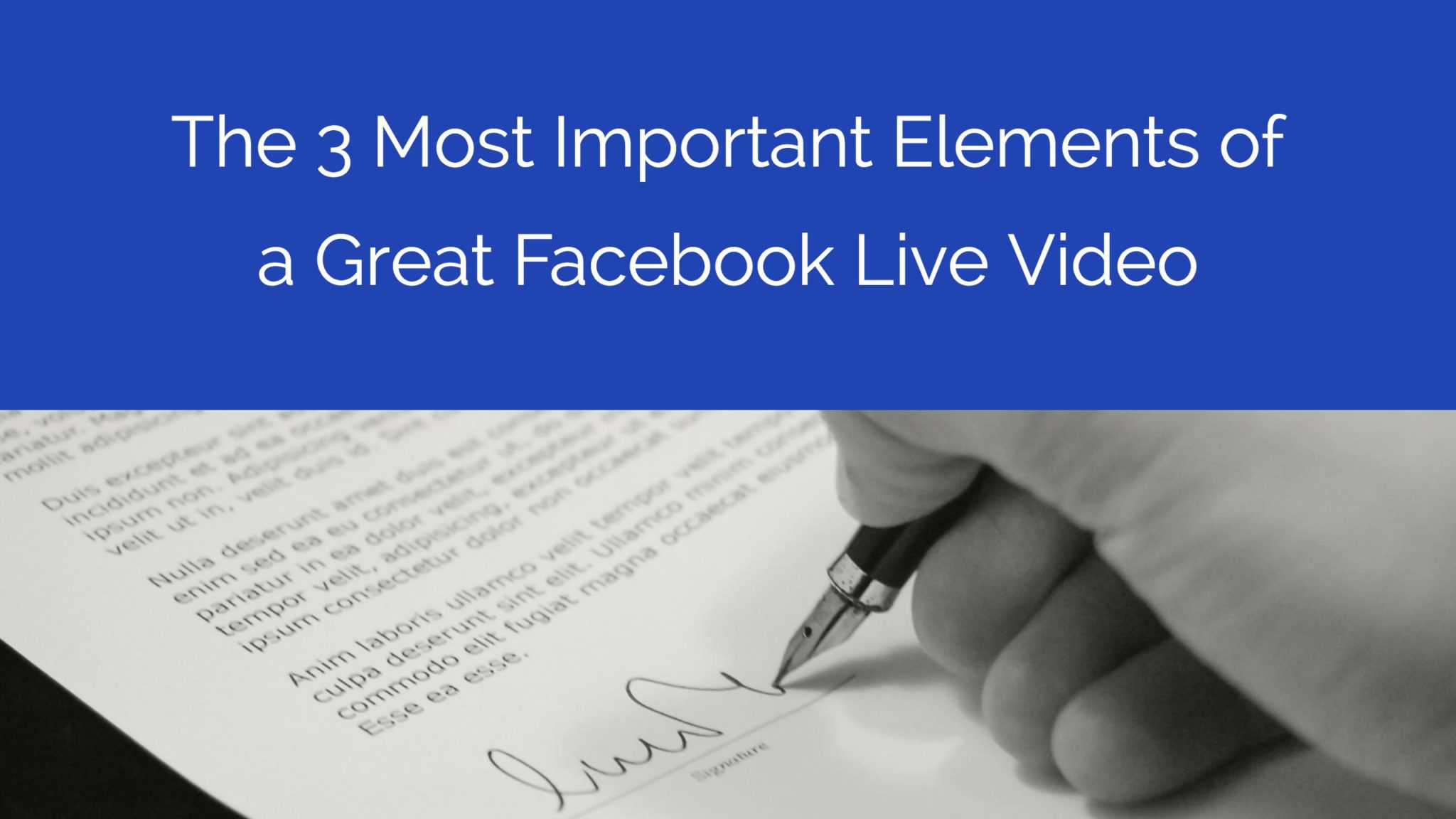 Facebook Live is an awesome way you can get an edge on Facebook.
But just like any form of content, you need to have a good and solid foundation.
So in this article, I'm going to explain the three most important elements that you need to have in order to go live the right way. Plus, I've created a great toolkit for Facebook Live users that helps you implement all these great tips. Click here to grab it:
Why should you use Facebook Live?
Even though Facebook live has been around for a long time, many people still aren't using it. You might be wondering why should you even use this. Here are three reasons.
It's Free Reach
The first reason is that Facebook is giving free reach to live videos. Even though at this point you're going to have to pay for Facebook advertising, taking advantage of live video is a great way to build up your existing community. Facebook Live is also a very good way for you to create video ads without a whole lot of effort.
Allows For Big Engagement
The second reason is that Facebook live is a great way for you to foster engagement. One big reason is that when you start a Facebook Live video, all of your fans get notified. This is a great way for you to get on the radar of your fans and re-engage with people who probably haven't heard from you in a while.
It's An Easy Way To Make Video
The third reason is that Facebook Live is a great way for you to create video content very easily. Unlike YouTube videos, you don't have to prepare or edit any footage prior to doing a Facebook Live. Instead, you simply turn on the camera and provide value to your fans.
Why use Facebook Live? Because you don't have to prepare or edit any footage!
Click To Tweet
The 3 Most Important Elements of a Great Facebook Live Video
1) Have Good Content
You want good content because otherwise people won't act and watch.
So how do you have good content? The best thing you can do is to create an outline or have some notes. 
Plan out what you're going to say before you go live. This is very useful if you create a Facebook event, or plan your live event in advance. But even if you just jump on live, have a plan.
A good Facebook Live will have these three components:
A quick introduction that introduces you as well as the topic you're going to discuss.
A call to action at the end to let people eater discover new content, visit your website, or join your email list.
Valuable content that either entertains inspires or educates your audience.
To see what you can do with a Facebook live, you can check out this post.
Plan out what you're going to say before you go live. #FacebookLive
Click To Tweet
2) Have Good Lighting
The best tip I can give you for lighting is to face a light source. You can use either the sun through a window or some sort of light in your house. Always have the light in front of you. You don't want to have the light behind you, because your face will be in the shadows.
3) Have Good Audio
The way you have good audio is to be in a quiet space. Being in a big public space can work also if you can have the microphone near you. I have my little Poser Snap microphone that costs about $15-$20. You can buy one of these as it just plugs in and it gets good audio automatically. I bought mine in September or October and I've been using it ever since then. It's a great investment.
Final Thoughts
I hope this post helps you get a good foundation for your next Facebook Live. And if you haven't already, make sure you get more awesome tips for Facebook Live by grabbing a copy of my Facebook Live Toolkit: